Big story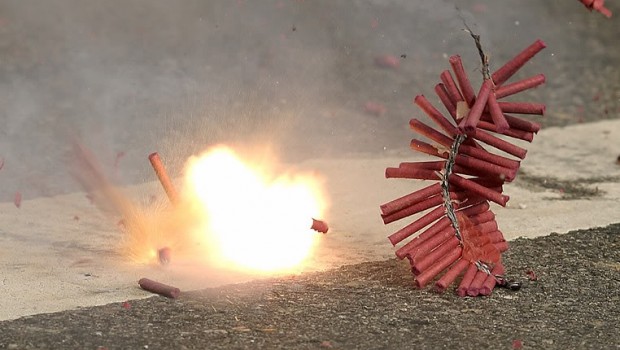 Published on November 10th, 2012
0
A Chinese invasion this Diwali
Demand for Chinese products is up by 45 per cent. Tight household budgets and costly Indian products are to blame.
by The Diarist | thediarist@themetrognome.in
Chinese products have more than flooded the market this Diwali – as per a survey by the Associated Chamber of Commerce's (ASSOCHAM) Social Development Foundation, the demand for Chinese products this Diwali has gone up by an average of 45 per cent across the country. Their attractive packaging and low price are driving consumers to buy them over their Indian counterparts, the survey finds.
If this state of affairs continues, we might as well be learning how to say 'Happy Diwali' in Chinese.
The survey finds that local artisans are facing an increasingly stiff competition from the Chinese crackers, lampshades, lights, Ganesha and Laxmi idols, rangolis and diyas. "Over 78 per cent consumers said that the Chinese lights are almost 50 per cent cheaper as compared to Indian lights, and have more variety. Also, it saves nearly 35 per cent of the Diwali budget," the survey says.
Suhashri Raut, a Matunga resident told The Metrognome, "We have been buying less crackers for our son, because the crackers he demands are more expensive every year. And children are never satisfied with just a few crackers, you have to keep buying more and more. I went to a market in Borivli with my cousin, and there we purchased many crackers which the dealer told us were from China. I purchased a lot of bombs and chakris for Rs 2,000." The survey says that consumers are increasingly preferring Chinese crackers because they "are more colourful, produce more sound and have a lot of variety and are cheap, too."
The Indian fireworks market is pegged at Rs 1,800 crore; it employs about 2.5 lakh people and provides an additional five lakh indirect jobs. The Chinese fireworks circulating in the market currently constitute about Rs 250 crore of the fireworks market share. The ASSOCHAM survey contends that Chinese fireworks illegally enter India through Nepal.
Nobody's buying greeting cards either
Meanwhile, ASSOCHAM says that the demand for Diwali cards has gone down by over 70 per cent in the last five years, owing to people relying more on e-cards, SMS, MMS, phone calls and social networking to wish each other during the festive season. "During Diwali, the postal department is facing a slump because there is a steep decline in the movement of Diwali post cards and greetings cards. Earlier, the postal department used to handle about 8,000 post cards and greeting cards per day during Diwali, but now the numbers have come down to about 500 cards per day," reveals ASSOCHAM.
(Picture courtesy www.india-forums.com)