Big story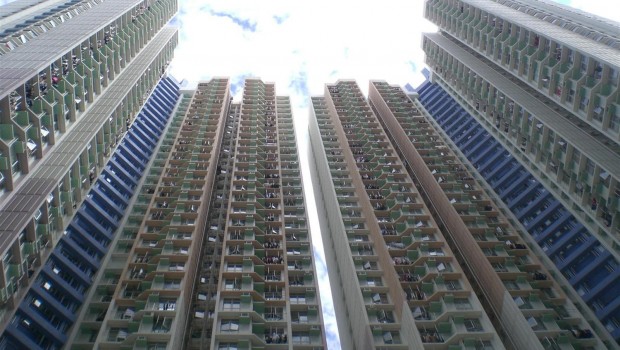 Published on December 20th, 2012
0
56 Mumbaikars v/s city's Housing Federation
Citizens fought against ruling clique that held elections in violation of rules, and got a stay from the High Court.
by The Editors | editor@themetrognome.in
Last week, an email from activist Krishnaraj Rao did the rounds. In reality, the email was a letter that was meant to be signed by Mumbai citizens and which was later forwarded to Chief Minister Prithviraj Chavan. The letter was about how a few persons who controlled the Mumbai District Cooperative Housing Federation Limited, had hastily declared elections just days before the official release of the Cooperatives Commissioner's order dated November 30, 2012.
"A handful of persons in control of Mumbai District Cooperative Housing Federation Ltd – which is officially recognised as Mumbai's nodal agency for Cooperative Housing Societies (CHS) – are virtually carrying out a daring daylight hijack. In a last-ditch attempt to hold onto their positions of power, they declared elections just days ahead of the official release of the Cooperatives Commissioner's order dated 30th November 2012. They are sidestepping the order that mandates that cooperative society elections must be conducted after their bye-laws are amended, and in compliance with the 97th Amendment. They have taken this mala fide step knowing that as per the 97th Amendment, Maharashtra will soon have to appoint a proper authority for 'superintendence, direction and control of the electoral rolls, and conduct of all elections to a cooperative society' before February 2013," the letter said.
"Led by Late Dr Raghuvir Samant's son Shri Pradeep Samant, who is Vice Chairman, and Shri Anil Jadhav, who is Chairman, the ruling clique has taken evasive action by announcing elections 15 days before its official release of the Cooperative Commissioner's order, to which they were privy as insiders. On 16th November 2012, the Federation announced the election on 16th Feb 2013. The returning officer is an advocate arbitrarily appointed by themselves, letting them avoid conducting free and fair elections. Shri Samant & Jadhav have thrown the Federation into a gray area," the letter further alleged.
What does it mean for housing societies?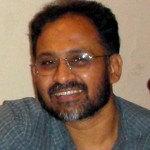 "About 50 lakh people reside in Mumbai's cooperative housing societies. As the Federation has the powers to hear grievances and give a verdict, its elections determine whether these 50 lakh people will get their Fundamental Right guaranteed under Article 14 – "Equality Before Law & Equal Protection of the Laws" during the next five years. Hence, this is not a matter between rival contenders; the Federation election concerns the larger public interest," Krishnaraj told The Metrognome.
Incensed by this development, housing society activists and others got together and signed the letter that Krishnaraj drafted. "Till December 10, we had 56 signatures," he says, adding that the same were forwarded to the CM. The letter has been endorsed by such luminaries as Dr LB Tiwari, advocate and President, Sahayak NGO, Vinod Sampat, advocate, Pearl Goswami, committee member of Bandra Commonwealth CHS and JB Patel, CHS activist, among others.
"Currently, out of 38,000, the Federation has enrolled only 18,000 CHS and no efforts are made to enroll the remaining 20000 CHS," says Krishnaraj. "Again, out of 18,000 societies, only 17,093 CHS has been listed as members of Federation who can vote provided they clear their dues. No details about the dues from these 17,093 members are made available. This enables the Federation directors to allow or reject the voter without any accountability."
Another issue is that through "systematic manipulation", the Federation's "ruling clique is preventing majority of Federation member societies from voting, so that the small number of votes that they command, about 3,000 votes, lets them repeatedly win elections virtually unopposed. This is how the same group of people have been getting re-elected for several decades," he adds.
Current status
However, on December 13, the Bombay HC issued an order that stated "List this matter on 22nd January, 2013…In the meantime, however, in the interest of justice, the petitioner can continue with the Election process up to finalisation of Voters' list and not further". Vinod Sampat says, "There is an inevitable postponement of about 35 days in the entire election schedule because of this order."
It seems that even if the High Court delivers a favourable order to the writ petition, the elections may be held in mid or late 2013, as the election schedule will have to be drawn up from scratch, and communicated to around 18,000 Cooperative Housing Societies in Mumbai months in advance as required by law.
(Featured image courtesy chsguru.com)