Big story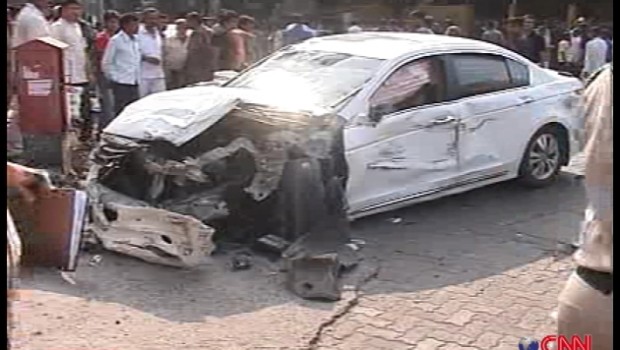 Published on February 13th, 2013
0
2 dead, five injured as car takes wrong turn at Bandra
The Honda Accord missed a turn and rammed into five other vehicles, killing two. Driver of the car was arrested.
A horrifying accident took place at Bandra's Linking Road near the famed Amarsons store this morning, when a Honda Accord reportedly took a wrong turn after missing a No Entry sign. The accident caused a smashup of at least three cars in all, apart from an autorickshaw and a bike.
Two people were pronounced dead, while five others suffered serious injuries and were being treated at the Bandra-based Bhabha Hospital. One woman was being treated at Lilavati Hospital.
The errant car is said to belong to a foreigner who was in the car at the time of the accident. The driver of the car has also been admitted to hospital after being arrested for rash and negligent driving.
More details are awaited.
(Picture courtesy ibnlive.com)