Watch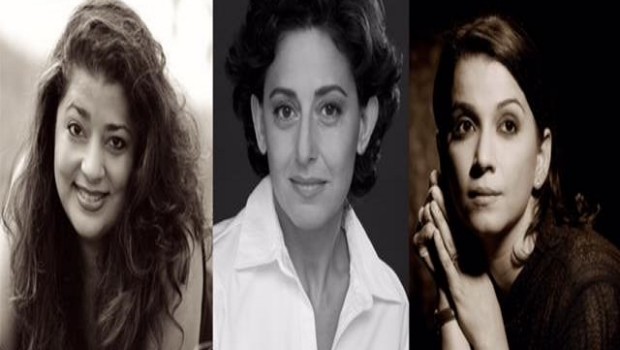 Published on May 8th, 2014
0
Watch: 'Three women', at the NCPA
Lavish costumes, live electronica and folk pop music and three fascinating characters make this production a must watch this weekend.
by The Editors | editor@themetrognome.in
Avid Learning, in partnership with NCPA, Neerupama Properties and Godrej Properties will present Isheeta Ganguly's, Three Women,  a musical theatre production based on three iconic women that represent Rabindranath Tagore's Bengali Renaissance, two of whom are fictional and one who is from his own life. 'Bimala', the female protagonist of Tagore's novella The Home and the World and 'Charu', her counterpart from his work The Broken Nest, are seen from the perspective of 'Kadambari Devi', Tagore's sister-in-law and lifetime muse, as they instigate change from patriarchy towards  progression and freedom.
Set to electronika and folk-pop beats and laced with pathos and edgy humour, MeherAcharia Dar, AvantikaAkerker and IsheetaGanguly play urban, educated women of the 21st century, who are negotiating their notion of identity and self-worth in relation to the times that they live in, voicing issues relevant to the global gender empowerment discussion. With customised costumes by TarunTahiliani and live accompaniment by Sunita Bhuyan on the violin and Suchet Malhotra on percussion, this production, written, directed and musically composed by Isheeta Ganguly is a sensorial treat with gravitas.
After drawing a crowd of over a thousand people at the Kala Ghoda Festival in February 2014, this show's national tour kicks off from the NCPA on Saturday, May 10, 2014, in Mumbai. 
(Pictures courtesy NCPA)