Watch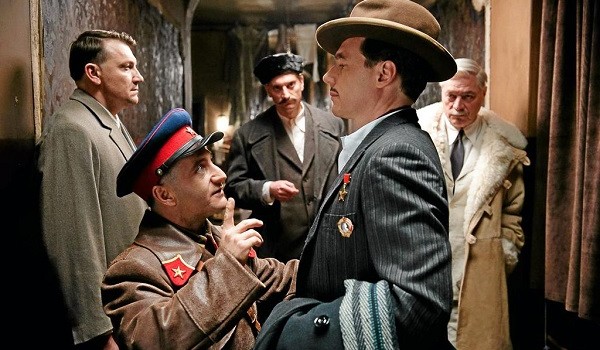 Published on May 22nd, 2015
0
Watch: German film 'Hotel Lux'
The 2011 film set in Nazi Germany talks about fleeing an autocratic rule into what could be more dangerous territory.
by The Editors | editor@themetrognome.in
Hotel Lux is a 2011 German period film directed by Leander Haußmann. The tragicomedy begins in Nazi Germany and moves to the Soviet Union. Featuring the main character Hans Zeisig, an apolitical comedian, the picture involves him with numerous historical facts and figures of this era.
The story of the film goes thus: Hans Zeisig and Siggi Meyer are a comedy act. At the Varieté Valetti, they do a brilliant parody of Hitler and Stalin – unperturbed by initial threats and intimidations. But that will not go on for much longer. Meyer goes into hiding in the Resistance, gets caught and is taken to a concentration camp. Zeisig is forced to flee with a false passport and ends up in Moscow, in the notorious immigrants' hotel Lux. The Soviet secret services mistake him for Hitler's renegade astrologer; Zeisig interprets the stars for Stalin and gets caught up in the power struggle between Stalin's schemers. Zeisig loves Frida, an underground resistance fighter from Holland, who protects him until she lands herself in trouble.
Head to Gallerie Max Mueller, Kala Ghoda. Film begins at 6.30 pm. Entry is free.
(Picture courtesy www.ruhrnachrichten.de)