Watch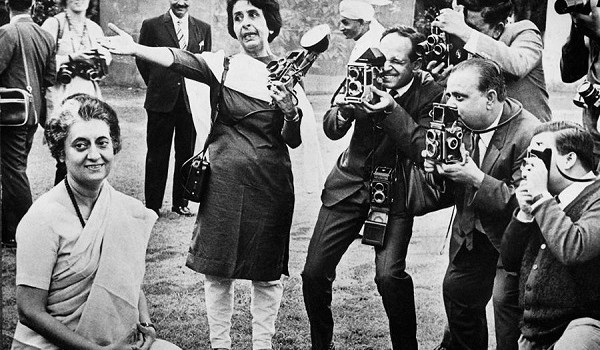 Published on January 11th, 2014
0
Two films, photography, and Films Division
Head to Films Division this evening, January 11, for a screening of two landmark documentary films about photography in India.
As a lead-up to the Mumbai International Film Festival (MIFF), which will be held from February 3 to 9 at NCPA, Films Division is bringing audiences a series of films that have won awards at earlier editions of the festival. Today, Saturday, January 11, they've planned a special programme on photography that includes Sabeena Gadihoke's landmark film Three Women and a Camera, which won the Golden Conch at MIFF 1998. The programme is curated and will be presented by cinematographer and film maker Ajay Noronha.
When the Kodak Brownie camera debuted in the early 20th century, few could have imagined how it would revolutionise photography. The photograph became a popular form to chronicle significant and historical events as well as everyday snapshots. Today, over a hundred years later, it is estimated that over 380 million photographs are uploaded just on Facebook every day!
How has this changed the way we look at ourselves and the world around us? This week Films Division celebrates the act of 'seeing' with two passionately-made films about image making and the image-maker. Set 25 years apart, these two filmmakers present two very different narratives on photography in India.
YES, IT'S ON
12mins/1972 /Films Division
Director: SNS Sastry | Photography: B Khosla | Editing: MN Chaubal, NS Patole | Sound: SD Patil
SNS Sastry in his inimitably playful manner captures the nation and its people, especially its women, post independence. He invites us into a dialogue between the one looking and the one being looked at. The untiring camera gaze is underscored by ingenious juxtaposition of advertising jingles and popular film dialogues and songs. The film reassures us that along with the nation, the camera is still rolling.
THREE WOMEN AND A CAMERA
56mins / 1998 / Doordarshan
Director: Sabeena Gadihoke | Writer: Shohini Ghosh | Editor: Vinod Kaul | Sound: Harikumar Pillai
Sabeena Gaihoke's award-winning film is a quiet meditation on photography seen through the eyes of three celebrated women photographers. The film debates the major shifts in the concerns of photographer Homai Vyarawalla, whose work celebrates the euphoria and optimism of the birth of the India nation, while Sheba Chhachhi and Dayanita Singh attempt to grapple with the various complexities and undelivered promises of the post independence era. This film debates the major shifts in their concerns regarding representation, subject-camera relationships and the limits and possibilities of still photography in India today.
Head to RR Theatre, 10th floor, Films Division, 24, Peddar Road. Entry is free and open to all.
 (Picture courtesy Films Division, Mumbai)