Watch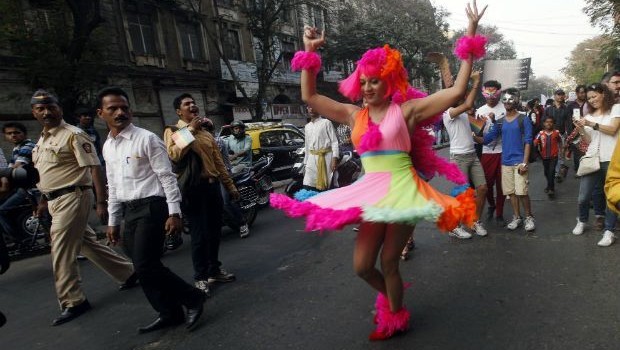 Published on April 9th, 2013
0
Those 'others'…
Watch this film if you're interested in transgender issues; the film is about Urmi, a transgender living in Mumbai city.
by Medha Kulkarni
Today, a film on transgenders will air at the New Marine Lines-based Alliance Francaise, an educational organisation with a non-profit cultural goal. Titled Urmi, the film is a 2010 film by Jehangir Jani and it tells the story of Urmi, the protagonist, a transgendered person living in Mumbai. Urmi roams the city of Mumbai and the film chronicles her search for love and meaningful relationships within the context of a quest for a self-identity. It is an interesting perspective on a city that most of us call home and yet, because of gender dynamics in the city, we rarely get to see.
The film was a TISS-UAGC funded project (Tata Institute of Social Sciences-Urban Aspirations in Global Cities) and is a part of their massive campaign to spread awareness about and to sensitise people to gender issues and dispel myths and the resulting social evils that are born out of ignorance.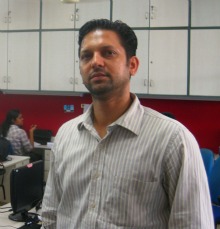 Pallav Patankar (in pic on left), director of the HIV program at the Humsafar Trust, is also the actor in the film. "The aim of this film is to highlight the issues that members of the transgendered community face in daily life. It aims to show the ups and downs in their lives and thus help mainstream society understand them" he says.
The film promises to be an interesting one and the panel discussion which will be chaired by Chitra Palekar (film director and LGBT supporter), Jehangir Jani (artist whose work revolves around gender and sexuality issues) and Pallav Patankar, and will throw up some interesting perspectives. The event is free and open to all. Seating is on first-come-first-serve basis.
The Humsafar trust, was set up in 1994, is the first openly gay community-based organisation to be allotted space in a municipal building. It seeks to provide the gay community (and increasingly the entire LGBT community) in Mumbai and India with various facilities to provide the community with the knowledge and resources they require and also works to dispel the prejudice that society has towards this segment of people.
Head to the Alliance Francaise Auditorium, 40, Theosophy Hall, Vithaldas Thackersey Marg, New Marine Lines, Churchgate, Mumbai. The film starts at 6:30 pm.
(Pictures courtesy deccanchronicle.com, mumbaiboss.com. Featured image is a file picture used for representational purpose only and is not a still from the film)