Watch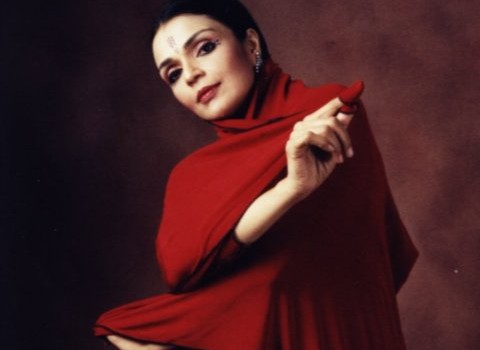 Published on April 25th, 2014
0
Of mothers, through dance
Dr Anita Ratnam performs 'Circles of Love' at the NCPA tomorrow, where she presents the mother in all her forms.
by The Editors | editor@themetrognome.in
A mother is a fascinating creature – she is everything and everywoman. Noted danseuse Dr Anita Ratnam will present the 'mother' in all her terrific and terrifying forms tomorrow at the NCPA, through her new work, Circles of Love.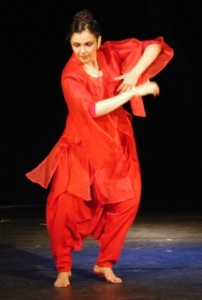 Part of the Mudra Dance Festival 2014, Circles of Love focusses on mothers usnig ancient and contemporary poetry, spoken word interludes and familiar references from cultural memory to trace the outlines of what it means to be a mother who is eternally fragile and part of a cycle. Anita will portray the woman as mother, giver of life, psychic gardener, caretaker of lives and terrifying protector.
The performance will weave story, diary, movement and life into a living tapestry. As daughter, wife, mother and grandmother, the various shades of maternal joy and grief will be shared in an interdisciplinary performance informed by myth, memory and humour. Known for her attention to visual design and new movement aesthetic, Anita Ratnam will illuminate her ideas with familiar maternal images from Indian myths. Yasodha and Krishna, Devi with Ganesh and Murugan and a specially composed spoken word poem about her grandmother, mother and daughter, will be presented during the performance.
Guest artiste Malavika Sangghvi, well known writer, columnist and poet, will  complement the kinetic template with her words and personal imagination to the evening. Poetry and prose that weave ruminations about motherhood and womanisms, Malavika will add texture and tone to the dance and spoken word production. Both Anita and Malavika will give a talk right after the show.
Head to The Experimental Theatre, NCPA, Nariman Point, at 7 pm on Saturday, April 26, 2014.
(Picture courtesy Dr Anita Ratnam, arangham.com)