Watch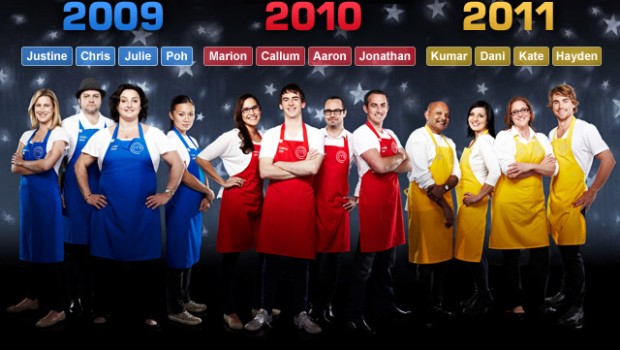 Published on October 12th, 2012
2
Not happening, mate
Our expectations of Masterchef Australia All Stars were sky-high. But the show is quite unexciting and curiously lacking in flavour.
by The Diarist | thediarist@themetrognome.in
At the outset, let me declare my undying love for Masterchef Australia. I don't even cook, and I don't prefer any and every cuisine, but there's something about watching cactus being cooked and cauliflower being pureed with squid ink on this show that really gets me hooked.
Naturally, I was looking forward to Masterchef Australia All Stars, where selected contestants from the first three seasons of the show would participate in an effort to raise money for their favourite charities. Coming right after the awesome Season Four ended in India last week (on Star World), I confess I expected to be taken on a wild ride from Episode 1 of All Stars. After all, these were people who had done it all before – and two of them were winners – so I really felt that the show would be well worth the interest Masterchef Australia generates in the country.
But, no. Thus far, I have been disappointed, and also very bored with the episodes I've seen. There's some vital ingredient missing from this show, a curious occurrence since its four previous seasons have been total paisa vasool even for non-cooks. Much like the judges' critique for a dish not up to standard, this season has no zing, no flavour, no inventiveness.
I think the show suffers because none of the participants are 'characters', like Alice or Audra from Season 4. Or its flatness could be because it started with team cooking, which I find is not always as exciting as individual pressure tasks. Or it could just be that we've seen too much Masterchef Australia this year – there was also Junior Masterchef before Season 4 – and we need a long break from the show.
What do you think of 'Masterchef Australia All Stars'? Send your opinion to thediarist@themetrognome.in.