Watch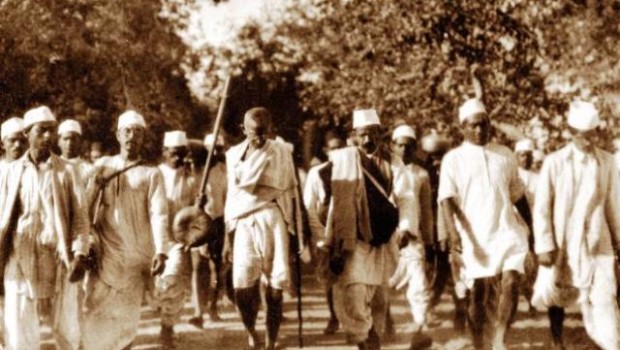 Published on April 26th, 2014
0
Film screening: Gandhi's Salt Satyagraha
Gandhi Film Foundation will screen the film, shot in 1930, till May 31. School students and historians are particularly invited.
by The Editors | editor@themetrognome.in
We've all read about Mahatma Gandhi's famous Salt Satyagraha and the Dandi March that led to the breaking of the British monopoly over the first use of salt in India. Now, you've got the chance to see the actual journey.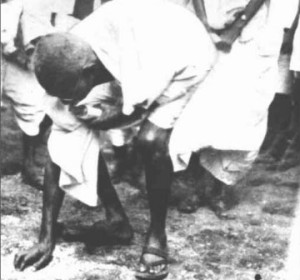 The Gandhi Film Foundation is screening a 15-minute film that shows rare footage from Gandhi's historic 241 miles-long walk from Sabarmati Ashram to Dandi. The film is being screened several times a day from April 22 and will be shown till May 31, 2014. The Foundation believes that students of schools, colleges and activity centres, as also historians, would like to see the footage that was recorded in 1930.
Says Nitin Potdar, Chairman of the Gandhi Film Foundation, "The audio-visual medium the best medium to keep students interested in history and since we have the footage of this great historic movement which occurred almost 85 years ago, we thought it would be good for students to see the manner in which the Salt Satyagraha was lead by Gandhiji rather than reading the same in text books."
Subhash Jaykar, Director of Gandhi Film Foundation adds, "Gandhiji started a 241-mile-long walk from the Sabarmati Ashram to Dandi, a village on the sea-coast, along with his chosen band of seventy-eight Ashramites. After 24 days, on April 5, 1930, Sarojini Naidu received Gandhiji and his followers on the outskirts of the village. On April 6, after the dip into the sea, walking at a slow pace in solemnity, Gandhi picked up a lump of natural salt on the seashore and the nefarious monopoly was broken.  Nowhere had a law been more peacefully and yet more defiantly disobeyed. We have captured this very journey in the film."
Head to Gandhi Films Exhibition Centre, at Mani Bhavan, Annex Building, at Laburnum Road, Mumbai 400007. Call Subhash Jaykar or Pratibha on 022 2380 4681 or write to info@gandhifilms.org for details.
(Pictures courtesy www.sumit4all.com, www.starsai.com)