Watch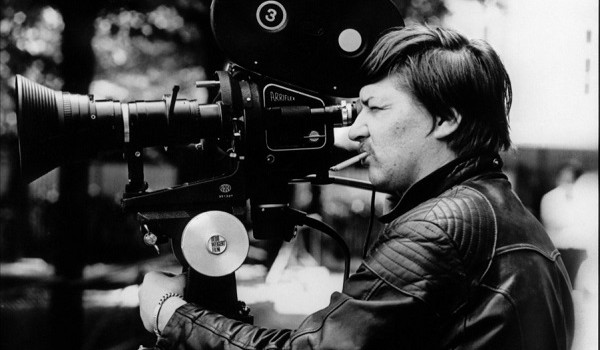 Published on December 8th, 2014
0
Attend: Rainer Fassbinder film festival
The Max Mueller Bhavan, Mumbai, is hosting a retrospective of films by the German filmmaker, actor, till December 19, 2014.
by The Editors | editor@themetrognome.in
Maverick German filmmaker and actor Rainer Werner Fassbinder, many say, died too soon. Born in 1945, Fassbinder breathed his last in 1982, at the age of 37. However, the prolific film personality and pioneer of the New German Film Movement made 43 films in 15 years.
The film director was synonymous with the German New Wave in cinema, and he made fascinating collages with truly colorful characters in his films.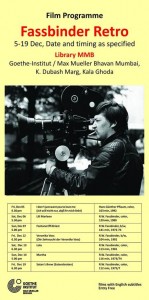 All this week, the Goethe-Institut/Max Mueller Bhavan, Mumbai is hosting a seven-day retrospective of Fassbinder's select films on specified dates (see image on left) designed to acquaint the viewer with the political complexities of his films. His work is known to challenge the viewer to continuously re-orient himself owing to the films' constantly changing cinematic structure.
This retrospective is not to be missed.
(Pictures courtesy theredlist.com and Max Mueller Bhavan Mumbai)