Watch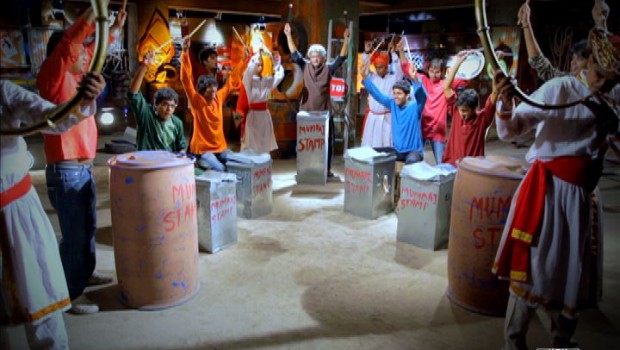 Published on September 29th, 2012
0
A (c)ode to music
QR Codes have been in use since 1994, but Indian television used them for the first time ever this month.
by Prashant Shankarnarayan | prashant@themetrognome.in
They are on websites, newspapers, tattoos, cornfields and even graves. QR Codes have become ubiquitous since their invention in 1994, but strangely, barring a few exceptions, television has often refused to touch them. And quintessentially, Indian television too has delayed using these codes in its programmes.
But hopefully, that will change post leading music channel 9XM's successful adaptation of QR Codes on their latest music video,  Taal P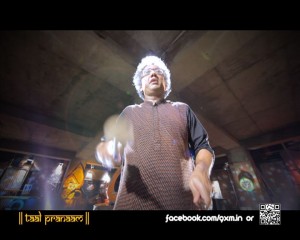 ranaam, which released during the Ganpati festivities this year. The Ganesh Chaturthi special video featured Taufiq Qureshi's band Mumbai Stamp, that explores new rhythmic horizons using trash material like bins, tin boxes, cans and buckets. The QR code on the song is directly linked to the band's YouTube page.
Considering that it had never been tried by an Indian channel till then, 9XM had its apprehensions about pasting the QR Code on the song but repeated successful tests encouraged them to go ahead with it. This innovation might not stop the debate on whether QR codes are apt for television or not but for now, Indian television has taken that one step forward in further integrating art with technology. The video was shot in-house by the channel and directed by Sunder Venketraman, content head, and it appeared as '9XM features Mumbai Stamp' performing a specially-composed song for Ganesh Chaturthi.
How it works for TV
– The QR code appears on the screen throughout the music video.
– Hold your smartphone in front of the QR code and it will direct you to 9XM's You Tube page.
(QR code scanners are easily available for downloads free of cost.)
What it did
The QR Code was used 226 times in 10 days, way better than it was expected to do. Said Amar Tidke, senior vice-president and head of content, 9X Media Group, "What we wanted to do was to make the video more accessible and viral through technology, and reach out further to people on this festive occasion." It did that, what with the video being aired regularly throughout the duration of the festival for 12 days. The video was also heavily promoted across the group's digital communities.
Prashant Shankarnarayan was a part of the team at 9XM that conceptualised the idea.