Tech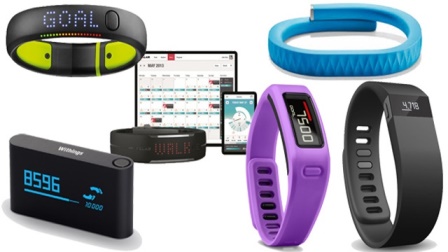 Published on July 12th, 2015
0
Why use fitness-tracking watches?
Fitness and technology merge seamlessly with sport watches that give real time details of heart rate, speed and performance specs.
by Reyna Mathur
Fitness is a rapidly growing industry all over the world, and it is crossing paths with other industries as well. This is especially true of the technology industry, which is churning out fitness-based gadgets, apps and even games almost by the week.
India is a lucrative market for these apps and devices – as per industry estimates, the country's fitness industry is growing at a steady 20 per cent annually, and interest in technology that aids the fitness-conscious Indian's efforts are more than welcome.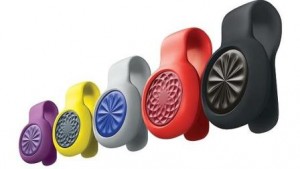 Tracking this interest, several foreign companies such as TomTom and Samsung have already launched or announced future launches of GPS sport watches that track the user's daily fitness regimen, in India. Not only are the watches great to look at and easy to use, users say they more than serve their purpose as well.
What's the deal?
Says Ashish Chittarmani, a Goregaon resident who regularly cycles to work and works out every evening, "I gave up going to the gym many months ago, because I found that I enjoyed outdoor running and cycling more. However, I wondered how to track my progress when I exercised outdoors, because one can only measure one's steps or note the fluctuations in weight." For people like Ashish, these fitness sport watches go a long way in helping them pace their workouts and monitor daily progress.
Adds Dr Rehan Billimoria, cardiologist who specialises in post-operative exercise, "I recommend these fitness apps and sport watches to my patients who are looking to exercise – many of them for the first time – after some degree of cardiac trouble. They are apprehensive about over-exerting themselves, and not everyone likes to employ a personal trainer. I find it easier to ask them to get these fitness watches because just one device lets them know how fast or slow they are going, where they need to relax or step up – all of this without constantly having to call me for advice."
He adds that the fitness-friendly technology has wider implications in helping persons of age and disability exercise better, especially without the help of assistants. "A colleague of mind helped trained a wheelchair-bound young girl in Gujarat to do hydro-aerobic workouts as part of her physiotherapy. People like her can monitor their own progress with these fitness watches. Today she doesn't need a trainer shouting instructions at her, and she is doing well in her sessions."
What users find useful
The biggest benefit of using such a gadget is that people can set their own fitness goals and monitor themselves without the need for a trainer. Many runners find that having such a watch strapped to their wrist is a better motivator than having a trainer constantly give you pep talks.
But what users find very useful is the real-time feature of all these gadgets. "When one is training for a marathon or a cyclothon, one needs to know individual time, how many kilometres covered, with a corresponding detail of physical changes such as calories burnt, heart rate at peak activity level, etc," says Prashant Pawar, a gymnasium trainer. "I advise my clients to use fitness apps even inside the gym while doing free hand exercise or spot jogging. Knowing immediately how much your body can take is crucial in understanding which workout works best," he adds, admitting that he even takes tips from these apps to help his clients better.
For those who are quite technologically-savvy, it is a plus to know that the sports watches launched by major players also sync seamlessly with popular fitness platforms for more in-depth results. "I like to set goals for myself every week, which I break down into smaller daily goals," Ashish explains. "For example, I set a target for a certain number of calories to be burnt in a 10-minute swim. If I'm 'going blind' with my regime (i.e. without a device to measure performance), I might under-perform or go overboard hoping to burn more calories. Having a smart sports watch helps at such times."
(Pictures courtesy thehealthpunch.com, www.news.com.au. Images are used for representational purpose only)