Tech
Published on September 9th, 2013
0
What's happening at IFA?
The ongoing Internationale Funkausstellung Berlin trade fair has seen a lot of launches. Here's a lowdown on all that mattered.
by Manik Kakra
The ongoing IFA trade fair, which is being held from September 6 to 11 this year at Berlin, has revealed a few good things. Here's presenting a few:
SAMSUNG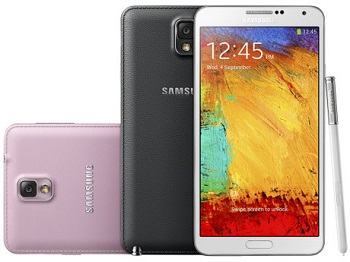 Note 3: We already knew Samsung's new Note (see pic on left) is going to be unveiled at IFA, and so it was. Running Android 4.3 Jelly Bean, the Note 3 features a 5.7-inch SAMOLED full HD screen, but its size is almost same to the Note II (5.5-inch screen) thanks to that slim bezel. This Samsung device is powered by 2.3 GHz quad-core Snapdragon 800 chipset (having Adreno 330 GPU) or Samsung's own 1.9 GHz Exynos octa-core chipset –depending on your market – along with, not 2 GB, but 3 GB of RAM. That's beefy, right?
On the back, there is a 13 MP camera with dual LED flash, capable of recording full HD videos (60 FPS), while the front boasts a 2 MP camera. Other features include WiFi a/b/g/n/ac, Bluetooth 4.0, A-GPS, and microUSB 3.0, yes, it has 3.0, not 2.0. The phone comes in 32 GB and 64 GB storage options (expandable via microSD), and 3,200 mAh battery. The phone is expected to be launched in a number of markets, including India, within the next two months.
Galaxy Gear smartwatch: Wearable tech is suddenly becoming mainstream news. We have seen quite a few smartwatches (Sony Smartwatch and Pebble) and leaks from various companies. Samsung, too, has come up with one (see pic on right). The Galaxy gear smartwatch is a watch that can wirelessly connect with your tablet or smartphone to give you instant information. This watch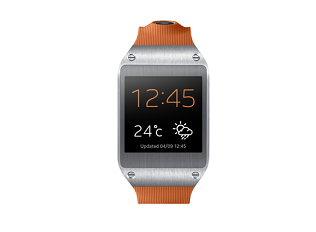 features a 1.63-inch SAMOLED screen, and can be paired with Samsung's Note 3, Note II, SIII and S4. It gives you notifications right on your palm, so you don't have to whip out your phone every time. Other functionalities could be detailed once the product is on sale and gets some apps as well.
Note 10.1  2014 Edition: This was probably the least exciting launch from Samsung. The tablet looks a lot like the previous 10.1 tablet, and there isn't too much to talk about Android on tablets right now. It is powered by the same 1.9 GHz Exynos SoC with 3 GB of RAM. The screen is SAMOLED with a resolution of 2560×1600. Coming in 16 GB, 32 GB and 64 GB variants, this tablet features an 8 MP rear camera, and 2 MP front-facing camera.
SONY
Xperia Z1: This was yet another smartphone, information about which leaked before the event, and was eagerly awaited by many. The Sony Xperia Z1 runs on Android 4.2, and is powered by the last Snapdragon 800 quad-core chipset, along with 2 GB of RAM. This water-resistant and dust-proof smartphone features a 5-inch full HD TFT screen, and a 207 MP camera (Exmor RS), which is really the USP of this device. It would be interesting to see how it performs as compared to other flagship smartphones from this year.
QX100 and QX10: These are two detachable lenses that can be attached with your iPhone and Android phone. While the QX100 has a 1-inch 20.2 MP Exmor RS sensor, the QX10 has got .2-inch 18.2 MP. Both have Bluetooth and NF connectivity options. Sony has also released their Sdk for better support and uses. We have seen a few such attempts, but not much from a phone company. Would you like a separate lens to get much more out of your smartphone, for those crisp images?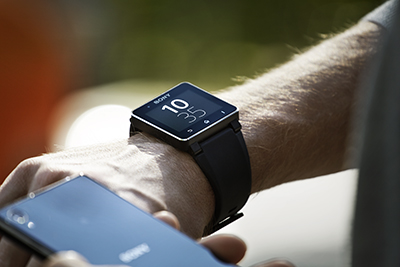 Smartwatch 2: Sony's original Smartwatch didn't get too many good reviews, but the Smartwatch 2 might just change that. With a 1.6-inch LCD, fully water-proof, the company promises 3 to 4 days of battery life. Connectivity-wise, there is Bluetooth, NFC, and microUSB.
Lenovo Vibe X: This phone sports a 5-inch HD screen, and with its polycarbonate material looks quite different from what we have seen from the Chinese giant so far. Powered by MediaTek's quad-core chipset and 2 GB of RAM, this Lenovo phone runs on Android 4.2 Jelly Bean. We are still not sure if this phone would make it to other markets.
Toshiba Encore 8.1 Tablet: In a bid to compete against the iPad mini, Toshiba is launching its new Windows 8.1 tablet – Encore. Featuring an 8-inch (1200 x 800) screen, the tablet has got the usual Windows 8 plus new functionalities. Under the hood, there is Intel's new Bay Trail Atom chip, this tablet does seem competitive as we have not seen many Windows tablets in this form factor.
What are your thoughts so far on what's being unveiled at IFA? Is it a hit or miss? Anything more you were expecting? Tell us in the comments section below.
(Featured image courtesy Reuters)