Tech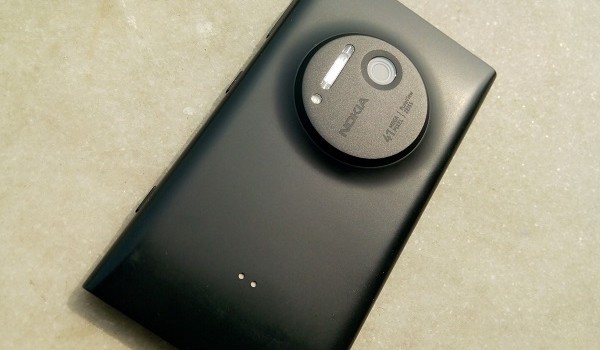 Published on February 18th, 2014
0
We recommend: The best camera phones in the market today
Our tech writer lists the five best camera phones you can buy in India, and what makes them so great.
by Manik Kakra
Cameras on phones have come a long way. From using them once in a while upon finding something interesting, to using them pretty much every hour to click a thing, ourselves (selfies, yeah), or anything we find amusing or worth sharing. The technology used on cameras on our phones has evolved by leaps and bounds – camera phones today have better and bigger sensors, improved performance under low-light conditions, they are faster, come with accessories, and more.
Here's my list of the best camera phones available in the market today:
Samsung Galaxy Note 3: Samsung's Note series has done a great job of proving that many people do want bigger screens on their phones, and has been consistent about improving cameras used on these devices. The Note 3 has a 13 MP (AF) camera that can shoot 1080p videos at 60 FPS. Its camera can take some seriously detailed images, and videos look very nice (and heavy sized). You're pretty much sure with a Note 3 that its camera performance is going to be good most of the times, and plenty of editing options are in place in case you require any.
Sony Xperia Z1: Sony's past efforts with cameras on its flagship handsets haven't been very impressive, but with the Xperia Z1, especcialy after its latest update, the company has a really good camera performer. Its 20.7 MP camera can take some detailed and sharp images, and the camera app provides loads of shooting and editing options for later. The camera is quite smooth, takes less noisy images after the last update, and provides good video recording quality, too.
Nokia Lumia 1020: Bet you saw this one coming as soon as you read the headline. The Nokia Lumia 1020, with its huge 41 MP sensor, is pretty much the king of camera phones today. Whatever you want from a camera phone – daylight shots, low-light shows, change focus of an image after clicking it, settings not found on any other company's phone camera (focus, ISO, etc. Xenon + LED flash, RAW [DNG support]), this Lumia is a one-fit-for-all photography enthusiasts.
LG G2: The G2 has probably the fastest camera of all these. Its camera takes an image the fastest, but without compromising on quality. The 13 MP shooter on its back can take some rich, sharp images, and can also shoot high quality full HD videos with decent audio in place. And thanks to its OIS feature, you need not worry much about getting blurry images due to your hands shaking while taking a photo.
Nokia PureView 808: This is, in my opinion, the best camera performer of the lot. It's hard to find this Symbian phone today, but it definitely deserves to be named here. The 41 MP, with loads of settings in its camera app, fantastic image quality, great video quality, is really Nokia's answer if anybody asks about their imaging technology in place. Last officially available for under Rs. 20,000, you could buy one as the last legacy Symbian device that's equipped with a stunning camera.
Other than these, there are a few that need to be mentioned: Samsung's Galaxy S IV's camera is pretty much the same as the Note 3's. HTC's One, with its 4 MP 'Ultrapixel' can also not be ignored because of its impressive low-light performance and making the OIS feature more common in smartphone cameras today. Also, Apple's iPhone 5s can take some seriously good photos, videos, is fast in snapping photos and has some decent editing options.