Tech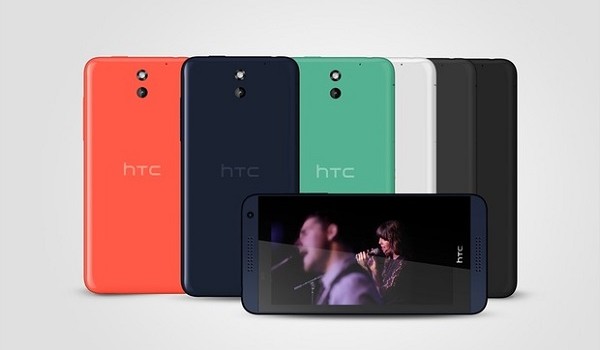 Published on March 1st, 2014
0
Update: The Mobile World Congress
The MWC 2014 concluded very recently. Here's a lowdown on the major happenings in this year's event held in Barcelona, Spain.
by Manik Kakra
The world's largest mobile phone show – the Mobile World Congress 2014 – concluded recently in Barcelona, Spain. It is estimated that over 75,000 people attended the do. Here's a look at the new devices unveiled during the event.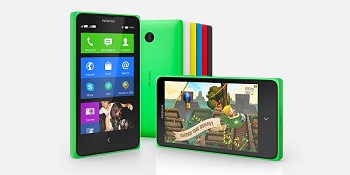 Nokia: Nokia's Android devices were expected to be unveiled at MWC, and that's exactly what the company did. Nokia's X series consists of three Android 4.1.2 smartphones – Nokia X, X+, and XL. All these smartphones have Nokia's own WP-like UI on top, and Nokia likes to call the whole UX as Fastlane. The company says users will be able to run about 75 per cent of Android apps, which can be downloaded from the Nokia Store. The Nokia X runs on 1.5 GHz dual-core chipset (with Adreno 203 GPU), and 512 MB of RAM. Boasting a 4-inch 800×480 screen, 3 MP fixed focus camera, and is powered by 1,500 mAh battery. The Nokia X+ comes with a higher optimics 5 MP camera; 2 MP front-facing camera, the same 4-inch screen, but 768 MB RAM. The Nokia XL has got a bigger 5-inch screen 480×800 screen, 5 MP camera, powered by 2,000 mAh battery. The Nokia X is expected to go on sale in India in a week for under Rs. 9,000.
Samsung: Samsung unveiled their much-awaited Galaxy S5. The S5, as expected, comes loaded with lots of features and latest hardware in place. Under the hood, there is Qualcomm's Snapdragon 801 SoC (2.4 GHz quad-core processor, Adreno 330 GPU), along with 2 GB of RAM. Samsung has equipped the phone with 2,800 mAh removable battery. On the back, there is a 16 MP (AF) camera that can shoot 4K videos. Running on Android 4.4.2 with Samsung's TouchWiz UI on top, the S5 also comes with something called Heart Rate Monitor to measure your pulse rate, which could be done (sort of) with an app, too. Other features include Bluetooth 4.0, NFC, microUSB 3.0 and LTE. The phone is said to be launching in as many as 150 countries by mid-April 2014.
Samsung also announced their new Galaxy Gear 2 and Fit. The former being Samsung's second take at smartwatches within a year, and the later two being more of a fitness band that can be connected with your smartphone or tablet. As of now, both are expected to only work with Galaxy devices, and there's no launch date or pricing known.
Sony: Sony wasn't going to be the one to stay behind in the MWC show, and unveiled its new Xperia Z2 smartphone. This phone boasts a 5.2-inch full HD screen, and, like its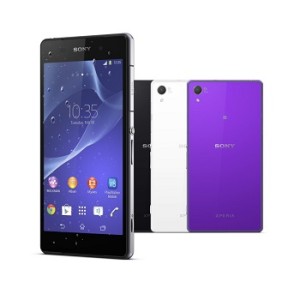 predecessor, is IP58 certified water-proof and dust-resistant. The Z2 is equipped with a 20.7 MP camera that can also shoot 4K videos. Powered by the Snapdragon 801 SoC and 3 GB of RAM, Sony has fitted 3,200 mAh battery. The phone will come in black, white, and purple colour options.
Sony also showcased its new mid-range handset – M2. The M2 has a smaller 4.8-inch 960×540 screen, and has got a 8 MP rear camera. Underneath it packs a 1.2 Hz dual-core processor, along with 1 GB of RAM, and packs in 2,300 mAh battery.
At last, Sony also came out with the successor to its Xperia Z tablet – Xperia Z2 tablet (in pic on right). Having the same IP58 certified rating and chipset as the Xperia Z2, the Z2 tablet is a 10-inch full HD tablet with an 8 MP rear camera. Being as thin as 6.44 mm, the tablet doesn't fall short of needed features – WiFi, Bluetooth, 3.5mm headset jack. This one packs 6,000 mAh battery, and there're no official dates or pricing.
HTC: HTC's corner at MWC wasn't very exciting except its last year's release, One, won the Mobile Of The Year Award, and it showcased two Android smartphones – Desire 816 and desire 610 (in main image above). The desire 816 is a high mid-range Android 4.4.2 device that comes with a 13 MP snapper; and 5 MP front one. It has a 5.5-inch 720pscreen, and is powered by a 1.6 GHz quad-core Snapdragon 400 SoC. You get the similar BoomSound front-facing speakers, as well as the new Sense 6.0 UI. On the other hand, the Desire 610, running on Android 4.3, has a humbler 4.7-inch 960 x 540 display, and 8 MP rear camera and 1.3 MP front-facing camera.
LG: LG was awarded the Most Innovative Company Of The Last Year Award, and they announced two new phones based on their existing smartphones. The new G2 Pro has got the same back-placed volume and camera buttons. The phone has a 5.9-inch full HD display, and a 13 MP camera that can shoot 4K videos and has also got OIS in place. Powered by the Snapdragon 800 chipset, the G2 Pro has 3 GB of RAM under the hood. It comes in black and white colours. The G2 Mini is a tinier version of the G2, but with also specifications do not feel really great. The phone sports a 4.7-inch 960×540 screen, and is powered by either Snapdragon 400 or tegra 4i chipset – two variants. This Android 4.4 phone packs in decent 2,440 mAh battery.