Tech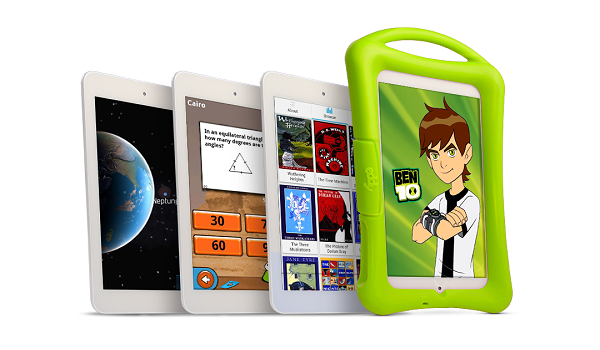 Published on March 17th, 2015
0
This just in: two tabs for children
Eddy launches two new tablets for kids; both the new infotainment based tabs include games based on Cartoon Network characters.
by Manik Kakra | @Manik_K on Twitter
Eddy has recently launched two new tablets for kids. Metis Learning, the start-up behind Eddy, has collaborated with Cartoon Network to come up with Ben 10 and Creativity Tablets. Equipped with a 7-inch (1024 x 600) screens, the tablets are successors to Eddy's first Learning tablet that was launched last year.
The Ben 10 tablet comes with a lot of games based on Cartoon Network characters and stories and it's themed completely on Ben 10, the popular cartoon series. It comes loaded with 1,000 minutes of Ben 10 videos, books and interactive learning games.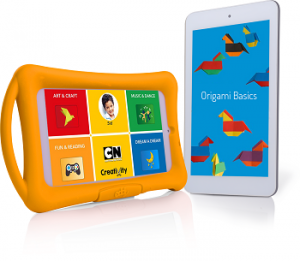 The Creativity Tablet comes loaded with various art and craft apps, role-playing games, Tabla app, and many more activity apps based on the show M.A.D.
Mr. Bharat Gulia, co-founder of Eddy said, "We build technology for young superstars. In every child there could be a reading superstar, a creativity superstar, a tech superstar, a math superstar or some other inherent talent. Our tablets provide excellent and fun content to bring out and nurture the superstar that lies in every child. Instead of spending thousands of rupees on toys, video games and other merchandise, parents can gift their kids one of these tablets that not only provide unlimited learning and entertainment, but are also much safer compared to any other tablet."
Based on Android 4.2.2, the tablets come with Eddy's proprietary Athena OS for better learning experience and parental controls, as per the company. Both these tablets are powered by Intel's Z2520 Atom chip coupled with 1 GB of RAM. There's 16 GB of on-board storage, which is expandable up to 32 GB. There's a 2 MP rear camera and a 2 MP front-facing camera. The tablets come fitted inside removable drop-safe bumpers made of food grade silicone to prevent damage from falls. Equipped with 2,800 mAh battery, the tablets sport Bluetooth, WiFi, and 3G via a supported dongle. While the Ben 10 tablet has been priced at Rs 9,999, the Creativity tablet comes for Rs 8,999, with offers from Amazon.