Tech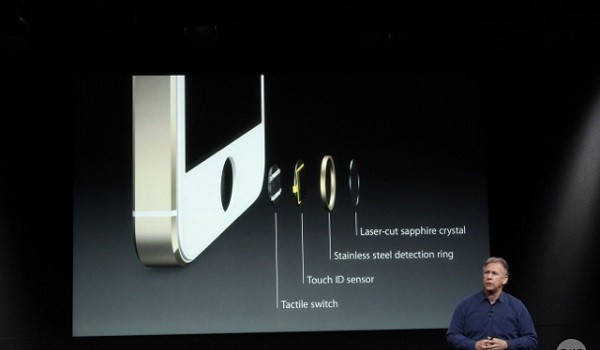 Published on September 11th, 2013
1
The dope on the new iPhones
Apple's long-awaited iPhone event is done, and here's what you need to know about the two new iPhones they launched.
by Manik Kakra
The iPhone event was expected to give two new iPhones – iPhone 5S and iPhone 5C. Apple's new phones will obviously run on its new OS, iOS 7. The OS will be available for iPhone 4, iPhone 4S, and iPhone 5 from September 18, and a little later for iPad and iPod Touch (5th Generation) users. We will cover the OS when it's out for consumers, but right now, let's talk what these two new phones have in store for us.
Both the phones have a 4-inch (1136 x 640) screen, and are equipped with Bluetooth 4.0, WiFi a/b/g/n, 3G, and 4G LTE.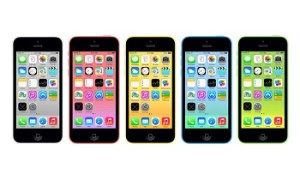 iPhone 5C: Many people were expecting Apple to come out with a cheap model, which was basically due to the 'C' in the name. Turns out, this phone is Apple's first attempt where colours are given some attention. We have seen iPods in loads of colours, and now we have an iPhone that comes in blue, green, pink, white and yellow.
The phone has a polycarbonate (a type of plastic material) body, and has the same internal metallic structure like the iPhone 5, which is no longer available. The hardware inside is pretty much the same as the iPhone 5 – A6 processor, 8 MP camera, and 1.2 MP front camera. The company's main focus here is on the colour options. Maybe that 'C' stands for 'colour', and Apple now wants to expand its iPhone portfolio in a different direction.
While the phone will be available on contract, starting September 20, $99 for 16 GB, $199 for 32 GB, there is no official word on its launch in India, but it is expected to cost somewhere around Rs. 37,000 for 16 GB.
iPhone 5S: This is Apple's new flagship phone. This new iPhone is the first smartphone that comes with 64-bit architecture. What this means is, there's more raw power, and apps can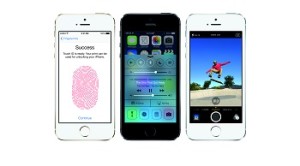 now be built on 64-bit platform to run even more smoothly. Powered by A7 SoC, the new iPhone is expected to be more powerful on the graphical side and visual effects.
Also, the iPhone 5S comes with M7 motion co-processor. What it does is, it takes all the load from gyroscope, proximity sensor and accelerometer. So, the co-processor will hopefully make battery last longer without having to put a lot of load on the main SoC.
Another thing the iphone5S brings to the table is the TouchID fingerprint sensor. There is a fingerprint sensor right on the Home button, so you have to press the button with your finger (which has previously registered in the phone), and it will get unlocked. You can change the Touch ID from Settings – a very interesting move from Apple.
Apple has also done quite a few things with the camera. The phone comes with a 1.2 MP front-facing camera, and a better 8 MP (ƒ/2.2) camera, and there's a lot more in the interface part. You can now shoot 1080p videos at 30FPS, and 720p videos in 120 FPS. Thanks to the dual LED flash on the back, the phone automatically processes the colour temperature, and takes a shot according to light conditions. There are also Burst mode, Panorama mode, and addition of five element lenses in the camera app.
The iPhone 5S comes in Champagne Gold, Space Grey, and white and silver colour options. On contract, it starts from $199 for 16 GB, and goes to $399 for 64 GB. Again, there is no official word on its Indian availability or price.
Apple has also made the iPhone 4S (8 GB) free on contract, along with discontinuing the production of the iPhone 5. Apart from these, Apple also announced shell cases for the iPhone 5C, which cost $29, and the iPhone 5S, which cost $39. These shells are available in black, blue, brown, yellow, and white.
What are your thoughts on the new iPhones? Tell us in the comments section below.
(Feature image courtesy arstechnica.com)