Tech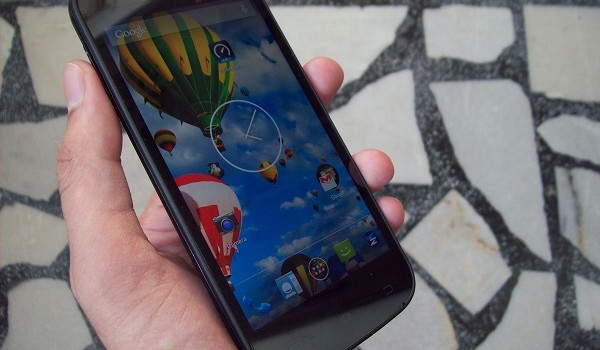 Published on December 6th, 2013
0
State of Zen – the new Ultrafone 701 FHD
Zen's new smartphone, the Ultrafone 701 FHD could do with a few bug fixes for a device at that price.
by Manik Kakra
Zen has been one of those Indian brands that have getting a lot of attention recently. The company launched the Ultrafone 701 HD a few months back, and has now come up with its successor –the Ultrafone 701 FHD. The Ultrafone 701 FHD is an Android 4.2.1 smartphone powered by Mediatek's MT6589 chipset, along with 1 GB of RAM. Boasting a full HD screen, the phone makes the sub 20k phone range more interesting. Without further ado, let's start with our review.
Hardware and design
The Ultrafone 701 FHD follows the usual slab design without much added or removed from the picture. As soon as you hold the device, you realise it's not bulky and fits well in the hand. A glossy back with plastic coating on top, it is probably the only design part which makes the phone different from a lot of slab-styled phones out there. Having matte grey edges, just like its front edges, these are certainly better while holding the device and performing a task with one hand.
The front sports the screen with speaker grill and camera above, and three capacitive buttons – Options, Home and Back – on its bottom. The bezel below the screen is a bit too noticeable, especially considering how much space is left even after providing some for buttons. On the right side, you only have the Power/Lock key. On the left, you have the volume rockers. And the top gets 3.5 mm headset jack along with microUSB port. The back boasts a 13 MP camera, Zen logo in the middle and loudspeakers at the bottom – all black back with a diagonal pattern.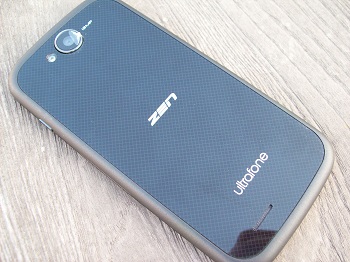 Screen
Talking about the screen, the phone has a full HD display, which is pretty much its USP. The screen quality is, let's just say, good. It's not very bright, but videos mostly look just fine. Colours are not very rich, but a bit washed out, and probably the way you would expect when the company wants to save on some bucks. The resolution seems good when viewing images. And visibility under direct sunlight it also average. I was expecting the screen to be much better, considering how much effort the companies make on them these days.
Camera
The phone sports a 3 MP rear camera that has a Bsi 2 sensor for better photographs under not-so-good light conditions. Here are a few sample images: http://imgur.com/a/cgfZT
The images mostly came out nice and clear. My experience with this camera in low-light conditions wasn't too good. It was just okay, but in daylight and in general, it's probably as good as you can get from an Android device priced around Rs 15K, apart from unusual over-sharp images. Just that the stock camera app isn't the best, and you may well try a few third-party apps to get more out of the camera.
The front facing 8 MP camera is nice, wide angled and really good for your video calling and mirror needs.
Audio
I was very irritated due to the placement of the loudspeakers – right at the bottom on the back. I had missed so many calls and alerts due to sound getting all muffled with the phone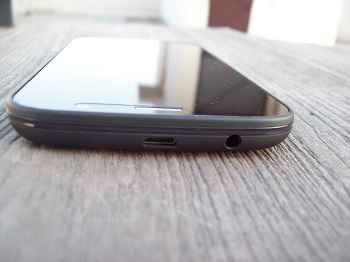 placed back side down. Though the sound is actually quite loud and clear, the moment you place the phone down, you wouldn't hear a single thing. In-ear sound quality is just fine, but I have tried phones with much better sound quality than this, even at this price point.
Call quality wasn't an issue with the smartphone. I was satisfied with the audio during call, and also didn't notice any network reception trouble during my usage.
Battery
The phone is equipped with 2.050 mAh battery, and takes more than three hours to get charged, which is a bit too much for a battery cell this size. I usually got about 18 hours of battery life with about four hours screen on time. It's apparent that the full HD screen takes a toll on the battery life, and the phone could do with a firmware update to get better battery utilisation.
Software and Performance
The Ultrafone 701 FHD runs on Android 4.2.1 with near stock software. You get a few pre-loaded apps like WhatsApp and Saavn, but it is more or less stock Android Jelly Bean. Under the hood, there is a quad-core MT6589 SoC, along with 1 GB of RAM. And here's the thing: the phone works smoothly when you are using two to three apps and keep exiting each one. But when you are in an app, using it for more than, say, half an hour, you realise that the RAM capacity isn't enough.
The company says the chipset used here isn't much optimised for 2 GB of RAM, so that had to put in 1 GB. That was my main issue with the phone's performance; it will remain smooth but definitely lags and stutters in apps when an app or two are used (on-screen) for a bit. The capacitive keys, when pressed in an app or when using the default keyboard, will show you what I am saying. Smooth initially, but mostly sluggish performance after using for about half an hour.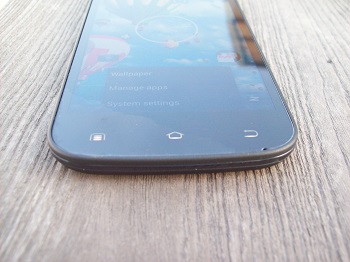 The OS isn't much different from stock Android and that isn't really a bad thing. We have been told that the phone will get Android 4.3 update in a month or so, but there is no official word on 4.4. There are five Home screens by default, you can customise the way you need. The App Drawer, Notification Center, all are exactly how we are used to seeing, not much different even from the 701 HD.
All in all, it is clear what Zen is trying here – bring in quad-core devices with full HD screens and offer them in sub 18k range. The 701 HD was a pretty good device for under Rs 13,000, but the 701 FHD could do with a few bug fixes – battery optimisation and general performance – on order to give the Sony and Nokia phones in this range a run for their money.