Tech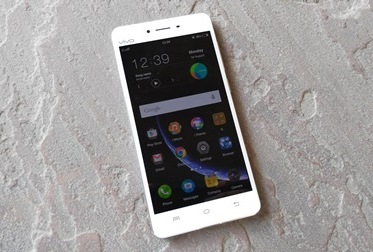 Published on August 27th, 2015
0
Review: Vivo X5Pro
We take a look at Vivo's new smartphone and realise that the phone does not match up to its price tag.
by Manik Kakra | @Manik_K on Twitter
Vivo came into the Indian smartphone market late last year. The company launched as many as five phones including the then world's slimmest smartphone, the X5Max. The X5Pro, on paper, seems to have a lot to change that. But is it worth your Rs 27,000?
The looks. The Vivo X5Pro is among the slimmest phones out there. At just 6.4mm thickness, the phone feels elegant yet comfortable to hold. Plus, with 2.5D Gorilla glass on both sides, the device isn't slippery. The 5.2-inch Super AMOLED on the front has 8 MP front-facing camera, speaker grille, sensors and notification LED on top, and three capacitive touch at the bottom.
The aluminium alloy frame sports slim volume keys and Power/Lock key, followed by dual SIM tray – micro SIM card + either nano SIM card or microSD card near the bottom on the right side; and the left side has been left plain. The top gets the 3.5mm headset jack near towards the left. The company says the phone has been constructed using aircraft wing-quality materials for less damage.
Screen. There's a 5.2-inch full HD (1920 x 1080) Super AMOLED covered under Corning Gorilla Glass. There is also a crystal coating on top of the screen, which you can notice only near the edges, but doesn't sacrifice on the screen quality. The company has done a good job with the display. Colours look bright and sharp, and darker black levels that you associate with an AMOLED panel are in place, too. It is usable under sunlight and does justice full HD videos, not compromising on viewing angles.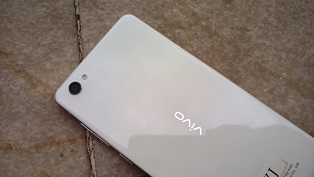 Camera. The X5Pro boasts a 13 MP (f/2.0) camera on the back. Here are a few sample images.
The camera is okay for most images. It takes detailed shots and close ups, but lacks in colour contrast and overall sharpness. The camera app has quite few modes including an after effect for bokeh (defocus background) effect.
Audio.The X5Pro features a dedicated Cirrus Logic DAC AK4375 audio chip. The loudspeaker output from the bottom speakers is not bad at all. The output is loud for video or playing a game. In the box, you get a pair of white earphones, and the pair is among the best, in my opinion, you get bundled with a phone today. The audio quality is clear, handles bass and treble quite well. You won't be disappointed with them if you're used to default bundled headsets, and they are also comfortable to wear.
Network. The phone handles WiFi, Bluetooth 4.0, 3G, and GPS connectivity well. Voice quality is really good, while network reception wasn't a problem either. What didn't really work as it should is its accelerometer. Quite a few times when the phone is tilted back to portrait mode (from landscape), it just wouldn't switch.
Battery. The phone carries a 2.450 mAh non-accessible battery unit. Battery life is a bit of a hit and miss. During first few days, it didn't last me anywhere close to 22 hours, but upon further use and charge, I was able to get almost a day from it. The 2A bundled charger charges the device from 0 to full in almost two hours. The super saver battery feature, which allows using only phone, clock, and messaging functions, lasts a full day with about 10% on standby.
Software and performance. The phone is equipped with Qualcomm's Snapdragon 615 SoC (1.5 GHz quad core + 1 GHz quad core processor, Adreno 405 GPU), along with 2 GB of RAM. It runs on FunTouch OS 2.1, which is based on Android 5.0.2.
The phone lags quite a bit and doesn't really do justice to its price tag. Scrolling and swiping between apps and Settings isn't smooth. Just a bit of gaming and playing full HD videos and the phone's back and even volume buttons heat up, at times so much that you may not feel comfortable holding the device for long. The issue also came up after an OTA firmware update.
One major bug I found was you use Documents to attach a file inside the Gmail app, the file doesn't get attached and the Email gets sent without one, so you would have to use a file manager (other than the pre-loaded one) to do so. The OS is a little different from what we are used to seeing from new handset manufacturers today. But that doesn't really result into a cohesive overall look and feel. There is no separate app launcher and widgets and app icons are placed on Home screens.
Super Screenshot is one of the novelties that allows you to take a screenshot longer than a single page to stitch into a single image. The user gets about 7 GB of storage space, which you can expand using a microSD card.
Overall, the X5Pro promises a lot and delivers little. It looks good aesthetically, has a great AMOLED panel, but misses out with its heating and performance issues and average battery life and camera. At around Rs. 27,000, this phone will fight a hard battle against the likes of the G3, S5, and others, and probably not survive it.