Tech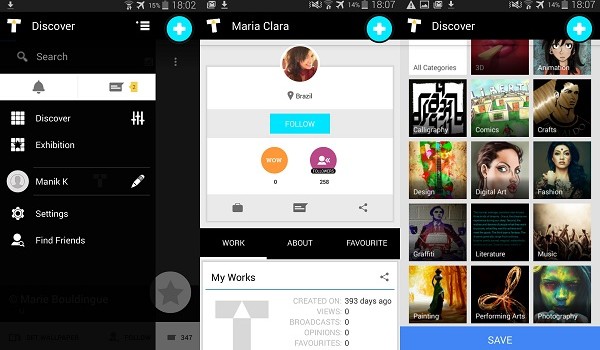 Published on November 12th, 2014
0
Review: Touchtalent app
This is an app that allows you to showcase your art and connect with, hire other users for professional purposes.
by Manik Kakra | @Manik_K on Twitter
There are quite a few smartphone apps that allow you to share photos, rate them and comment over them, but there are hardly any apps that allow you to actually showcase your creative side and earn from it. Touchtalent is one such app. To put it in a nutshell, Touchtalent is a Web community where people showcase their art. As a user, you can follow many other people that you feel have some worthy content, if or you want to connect with for working alongside.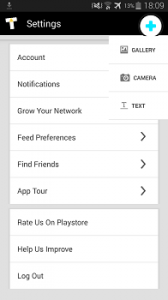 To start with, you can either use your Facebook or Google+ Account, or choose to sign up with your Email ID. From here, you can then upload your photos, graphical art, design, follow others and even message them right there. Plus, there's an option to hire a person, but I couldn't really check that, but it probably is there if you want to partner with another person regarding some project that you feel they are good at (looking at their collection).
The app (I tried it on Samsung's Galaxy Alpha, running on Android 4.4) is available for Android and iOS. It works smoothly and looks just as an app that revolves around art should. The App's UI is simple and user-friendly. The first time you try it, you won't be confused. As soon as you join in, you're provided with a link to see other Touchtalent users from your country.  The left pane gives you options like Discover (to see popular users), Exhibition (for special occasions), Settings, your Profile, and the option to add your Social Profile. You can upload a photo from your phone's Gallery or take a photo from the camera right from the app. Your feeds show you collections of people you will follow, and from there you can visit a user's Touchtalent Profile, use a picture as your wallpaper, Star it, or share it to another app. Every time a person view your Profile, or follows you or likes it, you get a notification, which you can opt out from the app's settings if you like.
To wrap it up, Touchtalent is a worthy place to check and explore if you want to showcase your art. The community seems active and something that most users will feel like interacting with.