Tech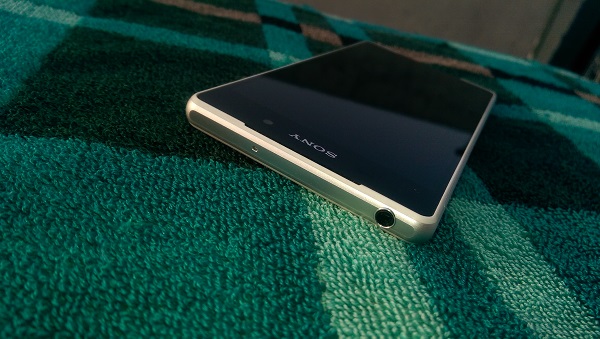 Published on June 25th, 2014
0
Review: Sony Xperia Z2
We take a look at the design and performance of Sony's newest phone, the Xperia Z2, and come away impressed.
by Manik Kakra | @Manik_K on Twitter
Sony has been one of the promising Android OEMs in the last two years or so. It has come out with phones like the Xperia Z and Z1, which have looked promising on paper during their launches, but have rather failed to achieve what they had promised or beat their competitors. Now, the company attempts to change that with a device to actually get the masses excited – providing a smooth and satisfying experience. So, let's get started with our review of the Xperia Z2.
Hardware and design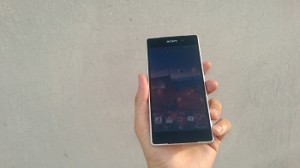 Sony's Xperia Z2 (D6502) follows a similar form factor like the Xperia Z1. With glass on back and front, it is hard to tell the two devices apart when placed next to each other. There is an aluminum band across the sides – flaps to cover the microUSB port and SIM slot on the left, a flap to cover the microSD card slot on the other side and a dedicated camera shutter key. The front, dominated by the 5.2-inch full HD panel, has the Sony logo at the top with stereo speakers on top and bottom of the screen, LED notification light placed inside the top speaker alongside several sensors.
On the back, you have the NFC logo under glass, Sony's logo bang in the middle, and of course, the 20.7 MP camera on the top left with the LED flash beneath to it. Oh, and if you're not impressed with those plastic flaps, the reason might make them worthwhile for you. The phone is IP58 certified, making it water-resistant and dust-proof, and those flaps, could be irritating to deal with in your daily usage, protect the ports and body from water. It is good to see companies move to more and more water-resistant phones, and which can be used without much worrying about the phone going kaput immediately after coming in contact with water.
Camera
The phone boasts a 20.7 MP (EXMOR RS) sensor, the same we saw on the Xperia Z1. Most images seem to have rich colours and are detailed, and it's clear Sony has done some work on the software side. Most of the times, the results are sharp, and even when used under low-light conditions, images turn out to be quite satisfying. While the superior mode tends to over-sharpen pictures many a times, the manual mode is suggested to be used more often than other modes.
Sony has also added 4k video options, and you can also shoot 720p  videos at 20 FPS. The camera key works in the double-click mechanism, make a small click to focus and then click full on to capture a photo it can open camera directly whether the screen is locked or unlocked. To sum up the camera performance, you could say it's the best part about this device. Not only does it deliver on your expectations but more often than not, its camera UI is a breeze to  flow through and get used to.
Sound 
Moving on to the sound quality, the Xperia Z2 carries stereo speakers on the front, a trend started by the HTC One. The speakers are actually quite clear and decent, but no match if you're expecting them to perform as well as the original HTC One. More so, the bundled headphones, if I remember correctly, are no match in quality to what you get with the Xperia Z1, which are a much better pair of earphones. As you would expect from Sony, there are a lot of options – ClearAudio, Sound Enahncer, Dynamic normaliser – to choose from in order to make sound as per your need and the type you prefer for a movie or track, and they do come in handy at times.
Call quality
The phone doesn't disappoint with respect to voice and network reception, whether making or receiving calls, and holds well in large public areas as far as network reception is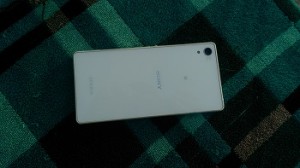 concerned.
Battery
The phone packs in a 3,200 mAh battery unit, which lasted for almost a day with the STAMINA mode on in our case. What this mode does is, it makes apps clear from the memory and allows very little data in background, giving you extra juice. Switching it off gave about 19 hours of battery life. Sony has also added Low Power mode that switches the phone to, as the name suggests, a very low battery-eating mode and allows to get a lot more of standby time.
Software and performance
The Xperia Z2 runs on Android 4.4.2 with Sony's own Xperia UI on top. The phone has Qualcomm's Snapdraon 801 SoC (2.3 GHz quad-core processor, Adreno 330 GPU), along with 3 GB of RAM.
As far as the smartphone's performance is concerned, I didn't have any real issues. The phone does most tasks just as well as you would like and doesn't drop frames or stutter, as we had seen some of Sony's previous generation phones. The on-screen keys – Back, Home, and Multi-app view – take about half an inch's space. The Xperia UI hasn't much evolved from what we saw on the Xperia Z1. It is still fits in very deep in the OS. So much so that you now get "What's New" when swiping up from one of the on-screen keys, giving you options to open Google Now or What's New.
Apart from a few useless additions like Sony Select and Game Store, you get several useful services like Privilege Movies, Sony Jive, Xperia Lounge, etc. apart from a bundle of premium services a user gets with the device. If you've used the Xperia Z1, you will realise the software on the Xperia Z2 is hardly different. One major improvement, though, is the keyboard, which is much improved and even supports 'swipe to type' now. Sony's skin is not very heavy and does provide with nifty little options beyond stock Android. I don't really mind the extra 'skin' as long as the performance and design aren't cut short.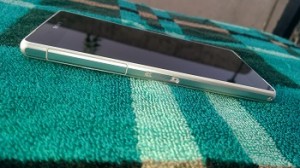 There are plenty of personalisation options, including Xperia themes from the Play Store, some of which are very nice and seem to be made for the Xperia Z2 from the ground up. The connectivity options work okay, and if you've one, you can use the device with your DUALSHOCK Wireless controller, and of course, mirror your phone's content on another supported device. Sony has also added 'double tap to wake' to unlock your screen, which works well most of the time, but the same can't be done on any Home screen in order to lock the screen.
Our verdict
All in all, Sony has produced its best Android smartphone with Xperia Z2. We have been seeing phones from the company that seem promising, but this one is surely the device that performs and performs well in pretty much all areas. You get a good full HD screen, a very good camera with a lot of useful editing options and shooting modes, decent design and build quality, average audio quality, and a water-resistant and dust proof device. Buyers also get a SmartBand, which I  haven't used so far, plus a few premium services to make the package more attractive. The Xperia Z2 is definitely a phone you should try if you're in the market for a high-end smartphone.