Tech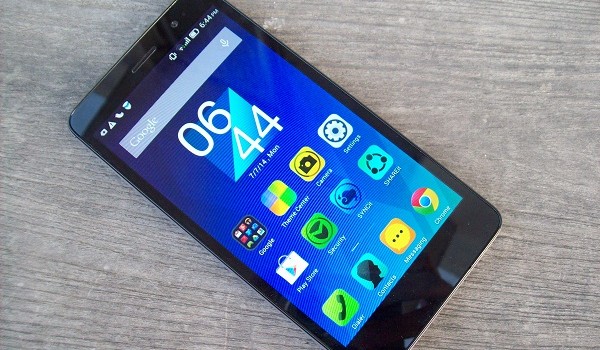 Published on July 15th, 2014
0
Review: Lenovo S860
The latest smartphone from Lenovo has a good battery life but leaves much to be desired on software performance and UI.
by Manik Kakra | @Manik_K on Twitter
Lenovo is a name well known and trusted when it comes to the PC industry. In the last one year or so, the brand wants to expand into the Indian smartphone market. There are quite a few phones from Lenovo that have been launched recently, and the S860 seems to be an interesting one. Let's take a look at how worthy is the phone of its price tag of Rs 20,000.
On the face of it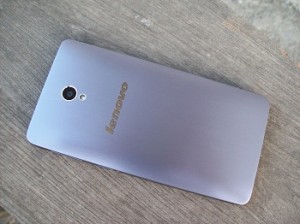 The Lenovo S860 is a solid rectangular piece with nice hairline metallic finish on the back. Once you hold it, you soon realise that it's quite heavier than most phones and feels nice to hold, but not very slim and compact for most users. The weight is 190 grams, and it is on the heavier side mainly due to an unusually large 4,000 mAh battery unit stacked inside the phone (more on that in a bit). The front is dominated by the 5.3-inch (1280 x 720) IPS display and navigation touch keys below – Options, Home, and Back keys, and Front-facing camera, sensors and LED notification light above.
On the back, with the Lenovo logo a little higher than the middle, camera and LED flash, there is not much different from most other smartphones out there. On the right, there are volume rockers and Power/Lock key below it, while the left side panel has the microSIM slot. On the top are the 3.5mm headset jack, and mic; while the microUSB, loudspeaker and primary mic port are placed right at the bottom.
Screen
The 5.3-inch display is a decent one at this price. Videos and images look good, but brightness and viewing angles aren't very impressive. Having said that, most people will be satisfied with the screen quality, especially when it comes Web browsing and watching videos.
Coming to the 8 MP rear camera, let's just say that images are decent, but you miss out details sometimes. Photos under low-light conditions are average, but using the camera in decent conditions gives nice, sharp images with rich colours. You could say it's just an above average snapper. Lenovo has done a good job with the camera app; it is quick to focus and doesn't have any shutter lag (settings option); it is simple to tweak your settings, choose different modes without having to go through any cluttered UI.
Audio
The S860 is a good performer on audio. The sound from the bottom loudspeaker is quite loud and decent for playing games. In-ear sound quality with the bundled earphones is actually good and there's not much to complain about the in-call audio. The phone's network reception is okay (using single SIM).
Battery
The phone's USP is its bigger-than-usual 4,000 mAh battery unit. You have to sacrifice a bit because of the size, like the weight, size, but is it worth it? Yep, the battery life on the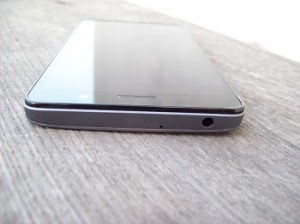 phone is above par, probably any other smartphone out there. I got about 32 hours of usage out of it (single SIM, Emails, Twitter, a bit of Web browsing, a game in between, and an hour of music).
You can also choose to select the power-saving mode if you need to extract more juice by disabling some of the functionalities on the phone. Inside the box, you get Lenovo's larger capacity charger (QuickCharge), which allows you to charge your phone quicker, and is compatible with many other phones like the Galaxy S5, One (M8), etc. Thanks to this, you can charge the S860 from zero to full in about four hours, which is not long considering the battery capacity. Thumbs up to Lenovo for coming up with such a useful trick, this might just seal the deal for quite a few buyers today. Also, the phone supports USB On-The-Go, and you get a USB OTG cable in the box.
Software and performance
The Lenovo S860 runs on Android 4.4.2 (upgraded a few days back) with Lenovo's own custom UI on top. The whole look and feel is very different from stock Android. The main concept is similar to a few other Android OEM skin, where you get all the app icons and shortcuts right on the Home screens with no separate Menu or App launcher. You can customise it as you need and also add widgets if you like.
In fact, you can even choose a different boot animation, something that we don't often see on phones. Most icons – colour and shape – need some work as they are not very pleasing to look at. Plus, it seems Lenovo is adamant about changing the whole UI inside, like Settings, but if it would be okay if they're giving much time to performance enhancement, which they are not. Just check the notification center once to see how different, but not-so-well-designed, the whole skin is.
The phone has a MediaTek 6582 (1.3 GHz quad-core processor, Mali 400 MP2 GPU) chipset coupled with 2 GB of RAM. The overall performance of the device leaves a lot to be desired. There is a pre-loaded anti-virus scanner, which also gives a few handy utilities like limiting your data (already available in Android) or setting data limit per each SIM, giving an estimated time about battery life, time to recharge the battery pack. All in all, if Lenovo is serious about putting a separate skin on top if Android, they need to put in a lot of work on it. There is a ton of performance improvements required to make the experience anywhere near to being called satisfactory and smooth for a phone today that is priced around Rs 20,000.
All in all…
The S860 might be a good smartphone for somebody looking for a large screen phone with a great battery life, decent screen and a good camera. But when it comes to performance and UI, especially with the likes of the phones available today in this price range, the phone is hard to pick. Lenovo has thought well with respect to the whole battery scenario, and now it needs to work a lot on the software side. If the company can bring smoother and better looking skin (if it really wants one on top of stock Android, that is), then we can think about Lenovo doing some great work in the Indian market.