Tech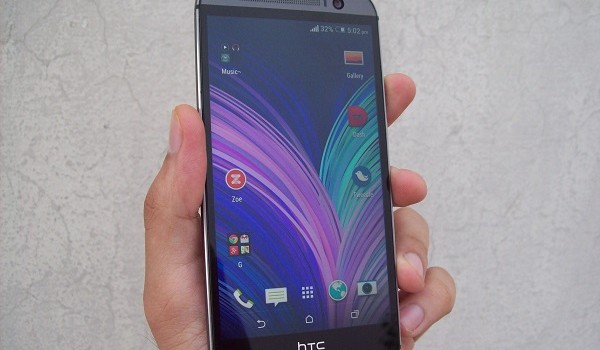 Published on July 7th, 2014
0
Review: HTC One (M8)
Has HTC lost its mojo? It would appear that its newest phone might bring the company back in the reckoning.
by Manik Kakra | @Manik_K on Twitter
The smartphone race is a hard one to win and retain in today's day and age. Companies need to bring up something new or improved to the table and make sure they don't miss out on support for their customers, otherwise they're going to switch quicker than you can act. HTC's recent story has been a bit like this. The company, known for their differentiated Android devices, seems to have lost its mojo for the last 18 months or so. It has produced several good phones, but just hasn't quite been able to do what it takes. With the One (M8), HTC tries to capture more and deliver better. And does it succeed in doing so? Let's try and find out.
HTC's One (M8), as the moniker suggests, is the successor to the One (M7). HTC continues to drive its 'One' series, which should probably help them identify better and longer with the buyer. In addition to that, HTC hasn't changed too much when it comes to design ad form factor of its new flagship device. The One (M8) sports an aluminum unibody, claimed to be about 80 per cent of the whole body by the company, with a little usage of plastic here and there.
As soon as you hold the phone, you will notice its curved back and round edges, which fit quite nicely into your palm and it is similar in front design to the One (M7). The device feels very nice to hold and has a premium feel to it, but you might find it hard to grip it at times as it is still a bit slippery, especially while sliding it out of your pocket.
Dominated by the 5-inch full HD S LCD 3 panel, you get the popular BoomSound loudspeakers grilled very nicely on top and bottom of the screen while the front-facing camera, and sensors are placed on their usual places. The LED notification light is hidden inside the top front speaker, and now, in a bit of a change from their previous flagship, the HTC logo in imprinted right on a strip between the screen and the rest of the bottom part of the body.
This space reserved on the outside just for the logo, may not be liked by many because you lose out on space and it makes the device bigger, but on the internal side, there are a lot of components and screws in place, which, HTC, says, is the reason they had to give some space to this plastic strip.
On the top, you get the Power/Lock button and the Infrared port, both are placed on a plastic black strip. On the bottom, you have the 3.5mm headset jack and the microUSB port. On the right, there's microSD card slot and volume rockers, which gives a nice clicke-ty feedback when pressed. The nano SIM card slot is placed on the left side panel.
On the back, there are now two camera sensors (more on that later), and a dual LED flash, bifurcated by a thin plastic strip, which is used to ensure there are no network reception issues. The HTC logo is bang in the middle, with another plastic strip toward the bottom half.
Screen
HTC is known for their great display panels, and the One (M8) doesn't disappoint, either. The 5-inch (1920 x 1080) S LCD 3 panel, with Gorilla Glass 3 on top, is fantastic to work on. Colours look rich, images appear sharp, detailed and viewing angles are also good. While watching full HD videos or reading text, you'll realise how well HTC has put the screen in place. It is certainly one of the best phone screens out there, and one of the best things about this device.
Audio quality on phones is mainly pertained to their in-ear sound and in-call voice, as the loudspeakers are usually not that great to listen to. But HTC decided with its M7 that it needs to bring more and delivered with the M7's speakers. The case is similar with the M8. These BoomSound dual front-facing stereo speakers are loud, crisp and clear. It is quite surprising that nobody after more than a year has been able to give HTC's speakers any tough competition. The more you try them – whether for videos, games music or podcasts – the more you'll see how much of a difference having a good pair of loudspeakers on your phone can make, and for good.
The in-ear quality is pretty good and not much to complain about. I didn't counter any network reception throughout my usage and found call quality to be top notch.
Camera
HTC has again used what it calls 'Ultrapixel' technology for its camera. This time, we have dual sensors on the back, which are done to capture better depth for an image, so that you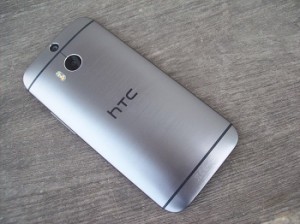 could change the focus in an image as and when you like in your photo. As a result, you miss out on the OIS functionality and are still getting a 4 MP 'Ultrapixel' F/2.0 (and 2 microns) sensor. Here are a few sample images.
As you can see, more or less, the pictures look nice and you can use the camera in low-light conditions, too. You may get some noisy images in low-light, but they're decent for your phone. To get consistent and clearer pictures, you may want to tone down the sharpness level from settings, though. Zoe, which are short video clips (also available in Gallery), can also be made, but I couldn't find any dedicated Zoe-sharing service like there was the last time. As far as UFocus is concerned, it works half the times because it requires favourable conditions. The camera UI is even better and quite intuitive to work with. Credit to HTC for making it simpler without missing out on needed setting options. Oh, and the 5 MP front-facing camera is actually good, giving good detailed shots in decent light conditions.
Battery
The phone carries a 2,600 mAh non-accessible battery unit. I found the battery life to be average. I was expecting it to be a bit more than what it usually got, which was around 18 hours on an average, and you could stretch it by using the power-saving mode or the Extreme Power-saving mode, which only allows you to make and receive calls, messages, check the native Email client or alarm, can give you several days of standby time. The phone supports QuickCharge 2.0 (can be seen on a few devices now), but you don't get the supported data cable and charger in the box.
The HTC One (M8) runs on Android 4.4.2 (4.4.4 should be out soon) with HTC's proprietary Sense 6 on top. Under the hood, there is a Snapdragon 801 (MSm8974) SoC (2.5 GHz quad-core processor, Adreno 330 GPU), along with 2 GB of RAM. The phone performs very well and is smooth to work on. I didn't come across any frame rate drops, lags or app crashes to complain about. The Sense Ui seems to have been tweaked and made a bit lighter on the inside. It feels a bit more colourful, and more cohesive to work around.
If there one OEM skin I would have to pick, it would still be HTC's Sense. Having said that, it is far from being flawless. BlinkFeed continues to exist and sits as the leftward-most Home screen. You can now add a lot more content to it. HTC has also equipped the device to make "double tap to wake" work and work well. Swipe left to get to the last Home screen; swipe right to arrive straight to BlinkFeed; when in portrait mode, click the volume rocker to open the camera app directly. It's neat and works well, but I wish I had been given the option to double tap on any Home screen to lock it.
HTC sense TV has also been updated and it now supports Indian channels. It does help to have an extension of your smartphone as a TV remote, especially if it displays some relevant content. FitBit is now supported natively in Sense UI; it gives you a proper count of your calorie burn, steps taken, run, etc., but do keep an eye on the app and service hogging battery. More or less, these are the main changes in the Sense UI, and you will find yourself at home if you've used Sense 5.5 or even 5 last. The phone comes in only the 16 GB (11.8 GB available) variant for the Indian market, and you can expand it up to 128 GB using a microSD card, plus, the user gets 50 GB of free storage on Google Drive for two years.
All in all, the HTC One (M8) seems to deliver in a lot of areas. HTC seems to know what its potential users want – except for may be that camera in place – like sporting a microSd card slot or providing a different style of Dot View case or making exceptionally great speakers on the front. This is a serious contender to be the best smartphone out there, as there aren't too many places you could put your finger on and say I expected much better. Apart from an average battery life and a camera that needs some tweaking to be done, you get a great full HD screen, premium material on the phone, and a smooth software that doesn't isn't a letdown, the phone has got a lot going for it, and it may just be what HTC needs to be back among the top phone manufacturers.