Tech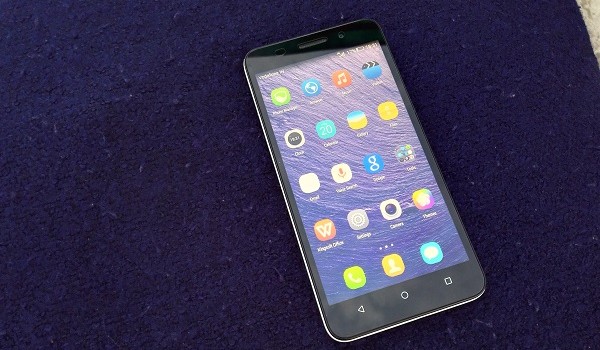 Published on March 25th, 2015
0
Review: Honor 4X by Huawei
Huawei brings two new Android smartphones in the Indian market. We review the mid-range Honor 4X and come away impressed.
by Manik Kakra | @Manik_K on Twitter
Huawei has been trying to make a comeback into the Indian market for a few months now. The company launched the Honor 6 last year, and seemed to have got a decent response. It is selling quite well, but Huawei probably needs much more. Now, it has come up with two new Android smartphones under its Honor series, which is how it plans to brand itself in India – Honor 4X and Honor 6 Plus. Let's take a look at the Honor 4X, that is priced at Rs 10,499.
The looks. Huawei's Honor 4X is not a small phone to hold. With a 5.5-inch HD display, weighing 165 grams and thick bezels on the side, it isn't a compact phone. The phone follows a white and black colour scheme on the back and front, respectively. The back cover extends to the sides, which sport the white volume rocker and grey Power/Lock key on the right, while the left side panel is left plain.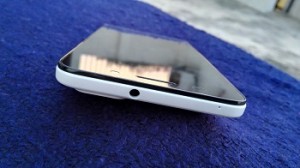 Removing the cover gives you access the two SIM card slots (micro SIM cards) and the sealed battery unit. Below the screen you see three touch White-marked keys – Back, Home, and Menu/ Options (going from left to right). Above the screen are the ear speaker grill, 8 MP camera and sensors tucked near to the LED notification. While the front has glass on it, the white plastic back has a nice diagonal pattern, plus, with the bold Honor branding in the middle and circled (slightly protruding) camera sensor with the LED flash, the rear side appears simple. The microUSB port sits at the bottom next to the loudspeaker and primary mic, while the top has the 3.5 mm headset jack and secondary mic. Most people will find this phone difficult to carry around.
Screen. The phone boasts a 5.5-inch (1280 x 720) IPS LCD. It is quite sharp, has decent colour depth, but where it lacks is when used under direct sunlight. Due to its reflective nature, the screen needs to be used at a high brightness level. Plus, it gets a lot of smudges and fingerprints in a matter of minutes, so keep a spare wipe cloth handy. But, on the other hand, it isn't a bad screen at all for watching HD videos and is decent for viewing high quality images.
Camera. Check out these sample images. The 13 MP camera can take detailed shots. You can choose whether you want a 13 MP or a 10 MP image from the camera settings, along with a few other basic options. Contrast level is decent and colours come out nicely in these photos. But the camera gives grainy photos in low light, struggling to perform in dark conditions. This seems to be a common factor in mid-range phones. Having said that, when it comes to daylight performance, the Honor 4X's camera is among the best in this price segment and most people should find it good enough.
Call quality and network. The phone handles call quality and network reception really well. WiFi, Bluetooth work fine, but USB OTG isn't supported as of now. Audio quality from the loudspeaker at the bottom is also not bad. Users may need to put a hand over the speaker while watching a video or playing a game thanks to its placement, but the actual output is decent for these two uses. There's no bundled headset with the phone.
Battery. The phone is equipped with a 3,000 mAh battery unit. More often than not, it required to be charged within a day. With brightness level set at 40 per cent, using one SIM card, Email, Twitter, a few minutes of videos and surfing the Web, the phone struggled to last a full day. It gave about 18 hours of juice, which you can expand using the extreme power-saving mode, giving you only basic functions in hand. I was expecting a bit more on the battery side of things.
Software and performance. The Honor 4X is powered by the Snapdragon 410 SoC (1.2 GHz quad-core processor, Adreno 306 GPU), with 2 GB of RAM. Running on Android 4.4.2, it comes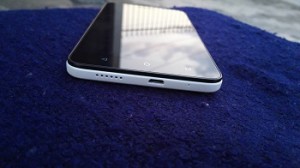 loaded with Huawei's Emotion UI on top. The user gets about 4 GB of storage space, which is expandable via a microSD card. The OS follows Home screen pattern with all the icons and widgets on spread across your Home screens with no separate app launcher. There are pre-loaded apps in folders, which are not allowed to be renamed. You can create and name your own folders, though.
Long-pressing on any Home screen gives you the option to change its wallpaper, swiping effect, put a widget and change icon layout (4×5 or 4×4).The notification bar and toggle buttons look black on white, completely different from any other Android OEM skin. All your notifications are placed on the left panel, and swiping right to left lands you to all the toggle buttons. All the icons, third-party and Huawei and Google apps, get redesigned into circular icons, as per the Emotion UI.
This was one of my gripes with the UI. A lot of apps' icons seemed weird (as per your chosen theme for icons) and weren't any good with this circular trend (default style). It would have been much better had icons remained untouched and allowed to remain as they originally are. For customisation, you can choose a particular theme (Lock screen and Home screen), and choose icons from another theme or font style from another, certainly a nice option to have for users looking to edit just about everything on their phone's OS.
The Lock screen gives you a glance to your notifications. You can unlock it by swiping anywhere in the middle, swiping up from the bottom on the Lock screen brings up basic toggle switches (similar to iOS). There's also a Suspend button that gives you functionality of Home button and Menu button (again similar to iOS's Accessibility feature). The phone supports double tap to wake and it worked well. As far as the general performance is concerned, I found the phone to be fairly responsive and able to handle apps and tasks well. Swiping between Home screens and scrolling through Settings aren't a problem. While I wouldn't call it being a very smooth device (it stutters a bit when using multiple tabs with an app like Email opened), it isn't a slouch and can handle most things without struggling.
Wrapping up our review, the Honor 4X has a good screen, decent battery life, capable camera and good performance from an otherwise okay OS. By now, there are already a lot of good phones available in this price range, from the likes of Motorola and Xiaomi, and this is why the Honor 4X may find it hard to prove its worth. It could enhance its position a bit by providing Android 5.0 and further updates quicker than they have in the past. There's not much wrong with the phone, but how it performs in an already competitive price segment in a long run remains to be seen.