Tech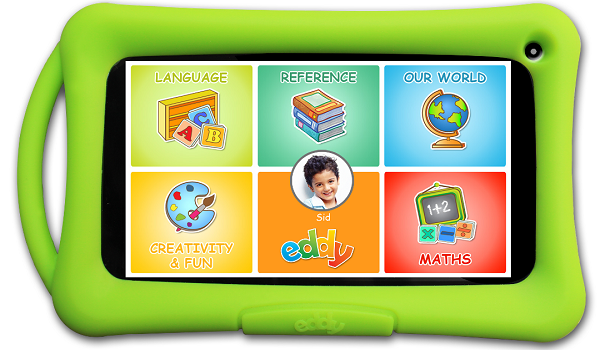 Published on January 28th, 2014
1
Review: Eddy, children's education tablet
The Android-based tablet allows parents to monitor their children's usage and will later tie up with schools in major cities.
by Manik Kakra
Startup Metis Learning recently launched Eddy, an Android 4.2.2 tablet that is aimed at children aged two to 10 years. The device has a 7-inch 1280 x 600 screen, and has a 1.6 GHz dual-core Rockchip processor, 1 GB of RAM, and 8 GB of internal storage, which is expandable up to 32 GB via a microSD card.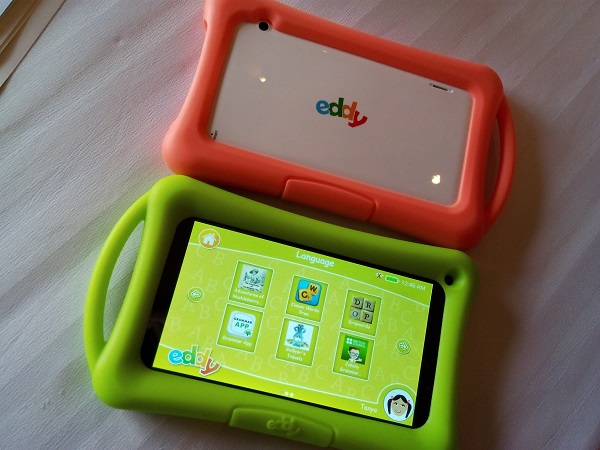 The OS on the Eddy has been programmed to give Kid's Mode, Parents' Mode, which also has the usual Android launcher and other related stuff. You can put a password so that the child cannot access the Parents' Mode. Using the Parents' Mode, you can keep a close check on what and how long the installed apps have been used, or restrict the usage of a particular app to a time limit, preview reports of previously used apps, etc. The Kids' Mode has a custom UI with large blocks for course content, learning games, and references.
Connectivity-wise, there is Bluetooth, WiFi, 3.5mm headset jack, 3G via an external dongle, mini HDMI port, and microUSB port. The tablet comes pre-loaded with about 150 apps and games, which can, along with Settings, can only be managed through the Parents' Mode (using the Android OS).
Sporting a 2 MP camera, and powered by 3,200 mAh battery, the tablet comes bundled with bright green and pink coloured protective cases, which seem handy for protection against drops and sharp objects. Available for Rs 9,999 on the company's website and Amazon India, it will later be available from various other online portals as well as retailers. Metis Learning has already tied up with several schools like DPS, Sansktriti for offering Eddy to students and are planning to do so with many schools in major cities.