Tech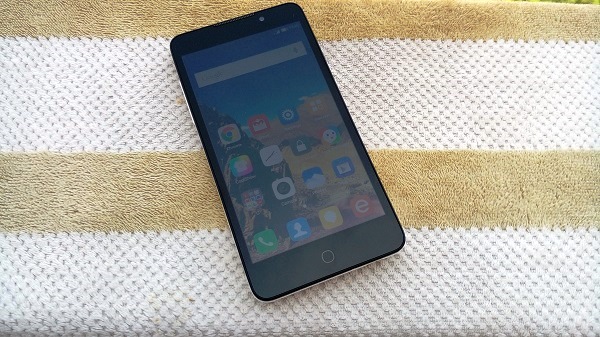 Published on June 11th, 2015
0
Review: Dazen 1
The Chinese phone has a satisfactory performance but it will face stiff competition from the other phones in its category.
by Manik Kakra | @Manik_K on Twitter
Coolpad is one of the latest entrants into the Indian smartphone market. The Chinese firm came out with a couple of phones a few weeks ago – Dazen X7 and Dazen 1. Today, we check what the Dazen 1 have to take on the already competitive budget smartphone category with the likes of the RedMi 2, YuPhoria, and Lenovo A6000 Plus.
The looks. We have the phone's white colour, it also comes in complete black. The front looks pretty similar to any touch slab phone you pick today with the sensors and ear-speaker grill above the screen, and three capacitive touch keys — Option/ Menu, circular Home and Back — below it. The Volume rocker is placed on the left, and the Power/ lock key is on the right side at the same height as the volume rocker. On the top, there is just the 3.5mm headset jack, and the bottom gets the microUSB port and primary mic. The back has the Coolpad and Dazen logos, apart from the camera and, secondary mic and loudspeaker.
The device's matte, smooth finish from the back to sides gives you a comfortable grip. You can remove the back cover to reveal the removable 2,500 mAh battery unit, two SIM card slots (both micro SIM cards), and microSD card slot.
Display. The phone sports a 5-inch HD LCD, which has become a standard display for phones in this price range. It is good to see more and more users aware about a phone's screen aulity, including resolution, and not just blindly going by its sheer size. The Dazen 1's (1280 x 720) IPS LCD comes as one of the best in the price segment. It can handle 720p videos well and colours and sharpness are not lost when viewing high quality images. While it struggles a bit when used under direct sunlight, overall impressions, including text, are good.
Camera. The phone is equipped with an 8 MP rear camera. Here are a few sample images.
The camera on this phone can take detailed shots and is capable of sharp pictures in daylight.It tends to over-expose at times, but daylight performance and general experience is good. Its low-light photos are subpar – noisy and not worth looking at.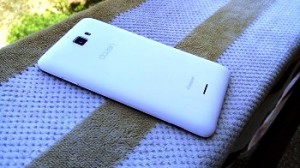 The camera app also includes a Pro mode, which gives you more control over your picture settings like ISO, exposure and White Balance.
Sound quality. There are no earphones inside the box. The audio quality from the loudspeaker on the back seemed just okay to me. You will have to regularly cup your hand on the phone's back in order to get slightly better audio for videos or games. It is one of the low points of the phone's hardware.
Battery. On the other hand, battery life of the device scored better. The company claims its software enhancements stretch the device's battery life 50 per cent. While I didn't really find it to stretch this long, the phone quite often lasted me over 20 hours with normal to heavy usage. Its idle standby time for overnight saw battery going down by about 5 per cent, which was good to see. As soon you start watching videos or playing games, the battery takes a beating, but I didn't see less of a drain than usual.
Basics like network connectivity, call quality and WiFi, Bluetooth were never a problem while using the phone.
Software and performance. The phone runs on the dated Android 4.4.4 OS with Coolpad's CoolUI. Under the hood, there is a Snapdragon 410 SoC (1.2 GHz quad-core processor, Adreno 306 GPU) as well as 2 GB of RAM. You get about 3 GB of storage space, so you should insert a microSD card as soon as you start using one of these.
With scrolling, closing and opening between a couple of apps or documents, the phone fared well. Having said that, don't expect it to handle tasks like watching an HD video on YouTube video and going into Chrome with multiple tabs, smoothly. I was quite satisfied with its scrolling in Settings, Chrome with a couple of tabs, but found it stuttering every now and then when trying a couple of heavy apps back and forth.
Talking about CoolUI, it follows a bit of colour shades between MiUI and iOS. All your apps and shortcuts appear on Homescreens. The notification bar and toggle buttons have a translucent background, showing you shades of what's running in the background. Long-pressing the Options' Menu key brings up toggle buttons (haven't sent them here before) and your list of recent apps in that can be scrolled horizontally or cleared all at once along with clearing memory.
The OS's biggest letdown on the looks was how it changed native apps' icons like Play Store, Twitter into its own weirdly-shaped icon. For instance, the Play Store icon is still the old one and seems odd to look at, at least to me. The lockscreen gives you direct shortcuts to dialler, camera and messaging. With a shortcut named Rock Wallpaper, you can change your Homescreen wallpaper with a single tap. Themes are supported, but there are not many available in the store right now. There's also a Private mode in which apps and content that you don't want anybody else can access, say Gallery or WhatsApp, would be hidden, which might come in handy when giving your phone to somebody else.  CoolUI is decent otherwise, but it's high-time they upgrade the phone to Android Lollipop.
All in all, if the phone gets updated to Lollipop soon, I wouldn't mind recommending it to somebody looking for a budget smartphone provided the company is working hard on its after-sale service centre and support.With a good screen, satisfactory battery life, software that can get better at performance and certainly requires some update work, the Dazen1 has an uphill battle in this price range where the likes of Motorola, Yu (Micromax), Karbonn, and Lenovo are getting a lot of attention from consumers today.
(Pictures courtesy Manik Kakra)