Tech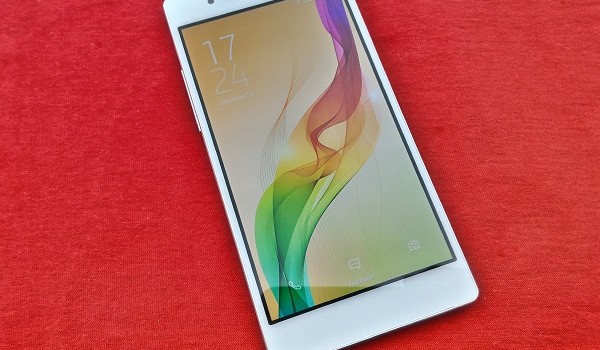 Published on June 16th, 2015
0
Review: Coolpad's Dazen X7
The new Chinese smartphone is a good buy at its price, but needs to sort out a few software niggles.
by Manik Kakra | @Manik_K on Twitter
We recently reviewed the Coolpad Dazen 1, which is the company's sub Rs 7k smartphone, just a few days back and now we take a look at Coolpad's flagship device, the Dazen X7. The Dazen X7, priced a little under Rs 18,000, comes as a direct competitor to the popular Xiaomi Mi4 and Lenovo Vibe X2. This price segment is already full of a lot of good options, so how good is the Dazen X7?
The looks. The Dazen X7 has a glass back and front and metallic sides. The front has a noticeable metal-clad earspeaker grille above the 5.2-inch AMOLED, sensors and an 8 Mp front-facing camera. At the bottom, you have the microUSB port with loudspeaker on the one side and primary mic on the other. The top houses the 3.5mm headset jack and secondary mic. The right side consists of two SIM card slots (nano or microSD card and micro SIM card slot as well the Power/Lock key towards the top; while the left side has the volume rockers, both keys are just a little sharp for my liking, but have decent tactile feedback.
The back has a 13 MP camera with a protruding broad metal cover that might get a bit scratched a bit with usage; then there's the Coolpad logo near the bottom. The phone is light to hold but it is a bit slippery and sides and glass back mean it may not be very comfortable to hold.
Display. The Coolpad Dazen X7 features a 5.2-inch full HD (1920 x 1200) AMOLED. There are not many companies who use AMOLED and especially not at this price range. The display is pretty nice, actually. While it doesn't have vibrant colours like a high-end Samsung device would, colours are still quite sharp and bright. It is noticeably less mellow than an LCD, has good viewing angles, full HD videos appear well on it and it does a decent job under sunlight.
Camera. The company has been quite vocal about the camera experience and how well they have tweaked its software for better shots. Here are a few sample images.
As you can see, the phone can take pretty detailed photos. While I wasn't too impressed with how laggy the camera app can be at times, it does have a lot of options including a Pro mode, which gives you options to choose from various ISO, exposure settings to select from. In daylight, the app performed okay, but when shooting in low-light, it really struggled to keep up. It may struggle with exposure and take a really long time capture shots. To say the camera is among the best would be wrong, but it isn't bad; it just needs some software tweaking to make it fly in low-light conditions.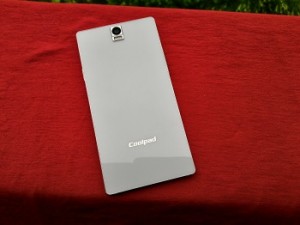 Sound. Audio quality fared well. The bottom-facing speaker does a decent job for videos and games, but thanks to its placement, you may shut them with your hand while holding the phone in landscape. You don't get earphones bundled with the phone.
Battery. Powered by a non-removable 2,700 mAh battery unit, the phone's battery life seemed just on par with most phones. The company claims they have done some hardware-software optimisation to give 33 per cent extra juice from the phone. It lasted me around 18 hours when used moderately, but went below 14 hours when used heavily. Putting a high-quality all black wallpaper helps a bit considering this is an AMOLED.
Software and performance. The device runs on Android 4.4.2 with CoolUI 6 on top. It's equipped with a MediaTek 6595 SoC (1.7 GHz octa-core processor, PowerVR Series6 GPU) as well as 2 GB of RAM.
The phone handles most tasks quite well. Going in and out of apps doesn't lag, videos play without stuttering and scrolling is good. Having said that, at times Settings and the pre-loaded Cool Store (still don't know why have they bundled it) struggle to provide smooth performance, but it is not so frequent. The phone does heat considerable once you play games for about 20 minutes, or simply put it on charge and the phone's back heats up in matter of few minutes.
The whole OS is pretty much identical to what we have on the Dazen 1, except for the multi-window feature. If enabled, you get a small arrow on your Homescreen. In pressing, it gives you a list of apps that you can open – two at times – and you can edit this list. I found every app I installed could be put into multi-window. It can be a handy feature for some for sure, but I didn't find much utility for it. Having said that, it does work fairly well and there wasn't any performance issues with multi-window switched on under Settings.
You get about 10 GB of available storage space. There are four onscreen keys – Back, Home, Recent apps key, and one key to make the navigation bar disappear. In order to make the navigation bar reappear, you have to swipe up from the bottom of the screen. The phone still runs on dated Android KitKat and the company has said its Lollipop upgrade should be out soon. This is one obvious shortcoming of the phone as of now, had it been updated to Android 5.1 (or even 5.0), it would have given this newcomer a significant lead over quite a few players.
All in all, the Dazen X7 seems like a capable smartphone. It has a great screen, average battery life, good camera and fine design. While the software side could certainly be improved, the hardware department if the phone is decent enough at about Rs 18,000.
(Pictures courtesy Manik Kakra)