Tech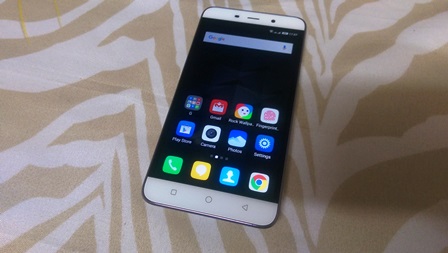 Published on October 24th, 2015
1
Review: Coolpad Note 3
This new phone looks good on paper and performs well too. It is a great device, save for some glitches.
by Manik Kakra | @Manik_K on Twitter
The Chinese company that started its smartphone journey here with the Dazen1 and Dazen X7 is now out with the Coolpad Note 3. While the Dazen1 certainly provided a bang for the buck, we were a little disappointed with the DazenX7. Let's check out if the Coolpad Note 3 performs enough to take on this already-heated price segment of under Rs 10,000.
The looks. There are two White bands above the 5.5-inch HD screen that sport LED notification, sensors, ear-speaker grille, 5 MP camera at the top; and three capacitive touch buttons – Recent Apps list, Home, and Back (from left to right) – at the bottom. The phone is quite large but doesn't feel awkward to hold given its sheer screen size and curved sides on the back. At the back, it accommodates the bio-metric fingerprint scanner around the centre, and the slightly-protruding 13 MP camera, which is surrounded by LED flash and secondary mic. The loudspeaker is located near the bottom.
On the left is your volume rocker, which is all plastic and feels just okay in terms of tactical feedback; while the Power/ Lock key is on the right and isn't difficult to reach. The 3.5mm headset jack is on the top, and the bottom part hosts the microUSB port.
Screen. The phone sports a 5.5-inch (1280 x 720) IPS panel. The screen is great for outdoor usage under sunlight and does a good job of colour reproduction. HD videos look quite nice on it, and I didn't spot any shortcomings while viewing videos, though high-resolution images may appear a little washed out to some coming from a high-end screen.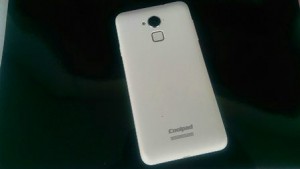 Camera. The Note 3 boasts a 13 MP (f/2.0) camera on the back. Here are a few sample images.
The camera does a good job at focus adjustment and capturing colours, but struggles with sharpness. It is decent at handling low-light shots, and the camera app, with a bunch of usual modes to pick from, works really well for taking shots in most situations.
Battery. The phone often lasted around 20 hours with heavy to moderate usage. With light use, it can last you a full day on a single charge. This includes brightness at 20%, some Leo's Fortune, Twitter, WhatsApp, and EMail (Gmail app) with a single SIM card inserted. The phone takes a little over 2 hours to get its 3,000 mAh battery unit fully charged, and while it supports quick charging you will need another higher capacity charger as the default charger you get in the box doesn't support it.
Audio. The phone's loudspeaker at the back is pretty much average and its placement doesn't help either. It's fine for ringing and notification alert, but don't expect good sound for videos and games. The phone has good call quality on both sides, but I did notice a bit of performance deterioration in terms of network reception compared to other smartphones on the same network and in the same areas. The Note 3 supports 4G LTE on of the SIM slots (both require microSIM cards) and usual 3G and 2G on the other slot.
Software and performance. The Coolpad Note is powered by the MediaTek MT6753 chipset (1.3 GHz octa-core processor, Mali T720 MP2 GPU) along with 3 GB of RAM. It runs on CoolUI 6.0 that's based on Android 5.1. The fingerprint scanner on the back is nicely mushed below the surface and works really well, about 8 out of 10 times. While some might find its back placement a bit odd, it's not that strange after a few days of use, plus it unlocks your screen quickly.
Long-pressing the Home key brings up Google Now. You can now lock a particular app in the recent apps list, so that it doesn't get cleared when you clear all apps from the list. The OS seems to have fixed push notifications issue with messaging apps. Performance-wise, the phone seems quite smooth and hardly lagged during use. The OS still looks and feels quite immature, like icons, default sound tracks, etc, and the theme center hardly has any options to choose from. Its basic style of having all your apps shortcuts and widgets on various Home screens is still there, though you can now switch to "traditional style" and have a separate app launcher in addition to your Home screens.
All in all, the phone that seems compelling on paper also performs pretty well to make it a good phone at this price point. It has a good screen, above average battery life, but while it struggles with sound quality and how CoolUI looks, the OS performed pretty well and a fingerprint scanner that doesn't disappoint for daily use making it a worthy contender, with the likes of the Honor 4X, RedMi 2 Prime, Karbonn MachOne Titanium and a few others, for those looking for buy a smartphone under Rs. 9,000 or so.
(Pictures courtesy Manik Kakra)