Tech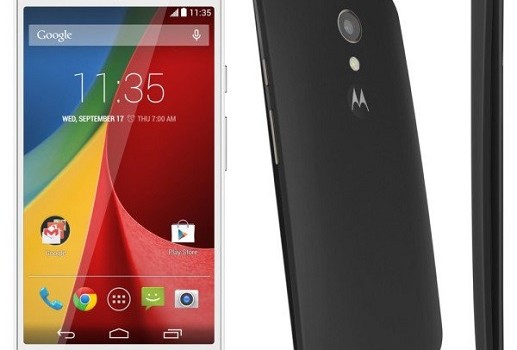 Published on September 8th, 2014
0
Motorola launches three new devices
The Moto G, Moto X, and Moto 360 came to India last week. Here's a look at the specs for each.
by Manik Kakra | @Manik_K on Twitter
Motorola recently launched its new lot of gadgets in the Indian market. The company launched the next iteration of the Moto G, Moto X, its new smartwatch named the Moto 360, and a new Bluetooth headset called the Moto Hint.
The new Moto G (in picture above)sports a 5-inch 1280 x 720 screen, and has the Snapdragon 400 MSM 8266 SoC (1.2 GHz quad-core processor, Adreno 305 GPU), along with 1 GB of RAM. The phone packs a 2,070 mAh battery unit and comes in 16 GB and 32 GB storage options and a microSD card slot. On the back, there is an upgraded 8 MP camera; while the front has a 2 MP camera. The dual-SIM version, running on Android 4.4.4, is the one to be available in India, starts at Rs 12,999 available from Flipkart.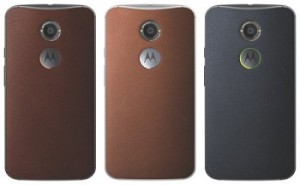 The new Moto X (in pic on left) comes with a 5.2-inch full HD AMOLED touchscreen. Under the hood, there's a Snapdragon 801 (2.5 GHz quad-core processor, Adreno GPU), along with 2 GB of RAM. The phone boasts a 13 MP rear camera and a 2 MP front-facing camera. Packing in a 2,300 mAh battery cell, this Motorola device comes in 16 GB and 32 GB variants, but with no storage expansion option. Running on Android 4.4.4 with a lot of Motorola tweaks and voice-assistant stuff baked in, the phone will go on sale in about a month (no price announced).
Motorola also announced the new Moto 360. The new smartwatch (in pic on right) features a 1.56-inch round display, with OMAP 3 chipset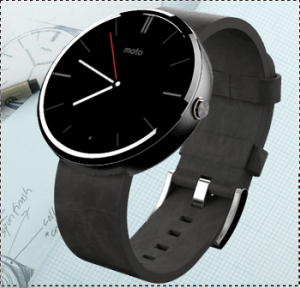 inside, 512 MB of RAM, and 4 GB storage. There's no official word on the availabilty or price of this IP67 water-resistant and dust-proof watch, but it will soon be available in the US for abour $150.
Another gizmo launched was the Motorola Hint. This new Bluetooth Hint is a Bluetooth headset with no separate buttons. It can be controlled using similar voice commands we have already seen on the Moto X.