Tech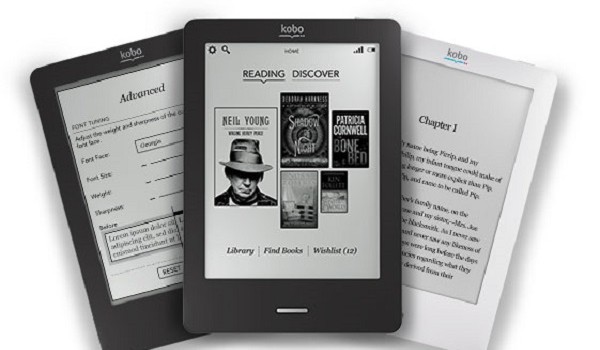 Published on October 18th, 2013
0
Kobo enters the Indian market with four devices
Global eBooks company launches three E-ink readers and an Android tablet to mark its first foray into India. A preview.
by Manik Kakra
Kobo, the global eBooks company, has launched three E-ink reader and one Android tablet to mark their entrance into India. The company has tied up with Croma for retail, and Crossword and WHSmith for content. Let's take a look at the devices launched:
Kobo Touch (in featured image above): This is the low-end eBook reader from Kobo that has a 6-inch E-Ink equipped touchscreen, and has got 2 GB of internal storage, which is expandable up to 32 GB via microSD card. The screen has got no glare, and it adjusts to brightness on its own, without providing to the user any brightness settings to choose from. The Kobo Touch has been launched at a price of Rs 6,999.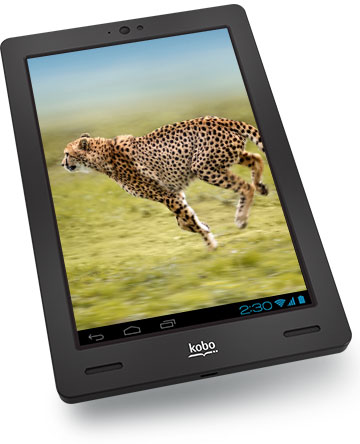 Kobo Arc (in pic on left): This is an Android 4.1 tablet with Kobo's own Arc UI on top. It has got the Kobo app pre-loaded for reading your content on the device. Powered by TI's 4470 SoC, along with 1 GB of RAM, this tablet has got a 7-inch (1280 x 800) screen. It is available for Rs 9,999.
Kobo Glo: The Glo is an eBook reader with a 6-inch E-Ink powered touchscreen that has got light to read in dark, without having to worry about lights around you. The company claims that its battery can provide a backup of up to two months. This reader is available for Rs 10,999.
Kobo Aura HD: This is the only HD eBook reader from the company. It has a 6.8-inch (1440 x 1080) touchscreen. Powered by a 1 GHz Freescale chipet, along with 2 GB of RAM, this one also comes with expandable storage of up to 32 GB. This device is launched at a price point of Rs 13,999.
All the devices are equipped with WiFi a/b/g/n, nd have microSD card slot, plus microUSB for connectivity. The first three E-Ink readers have got Kobo's proprietary eBook software, while the Arc comes with Arc on top of Android 4.1.
All these readers are available from today, and come with five free eBooks, available for reading for first few weeks, to buyers. You can also get a cover for your device, available from the same stores. The Kobo app is available for iOS, Android and BlackBerry OS, and allows you to sync your Kobo library across your devices.