Tech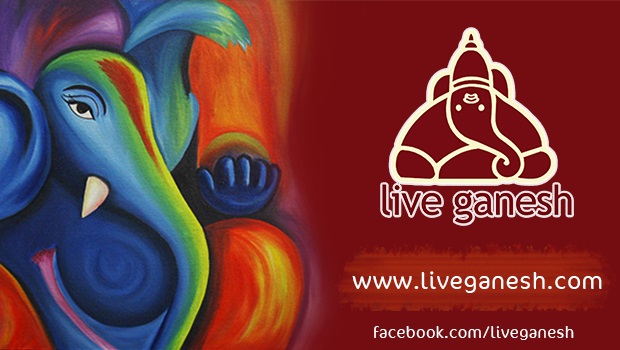 Published on August 25th, 2014
2
Ganpati darshan, at the click of a button
Two Mumbaikars have launched a website that lets users develop free Ganpati pages, and look at prominent Ganpatis across Mumbai, Maharashtra.
by The Editors | editor@themetrognome.in
For years, Mumbaikars have loved Ganpati and the feeling of goodwill that the elephant God ushers in with his arrival. Moving from mandal to mandal to see Ganesh idols and the accompanying decorations is a favourite activity among Mumbai's citizens.
But what if you had the chance of a darshan of not just the local idols but the Ganesh murtis in Mumbai and Maharashtra in just one sitting (literally)?
New city-based start-up Web Sizzlers has developed a first of its kind, innovative website www.liveganesh.com, that gives users the chance to have a 'live darshan' of the top most Ganpati mandals in the city, look up private murtis inside people's homes, see the murti in their favourite celebrity's home, and create their own mini website that gives all the information about their own Ganesh idol at a specially-created, free URL.
Developed by founders Pratik Sejpal and Khushal Thakkar (left to right, in pic above), the site is live and ready for people to register on it and get all the Ganesh-related information they need in Mumbai and Maharashtra. Says Pratik, "When we were young, our parents would take us to local Ganpatis to see the idols and the decorations. But we always wondered what the idols in other areas looked like. Even now, there is a limit to how many mandals you can physically visit. And some Ganpatis can be seen only after you stand in line for 12 hours."
"Khushal hit upon the idea for this site about a year ago, and we have been working on it since then. The basic idea is to connect people virtually and spiritually with Ganpati during this season."
How does it work?
Users must first register on the site, and look out for an activation email. "We also generate a unique QR code per user. The added advantage of the QR code is that it can lead one directly to the page of the local mandal, for example, and one can virtually participate in a live aarti," Khushal says.
He adds that owners of private, residential Ganesh murtis would especially love the features of the site. "Normally, people post daily updates about the murti on Facebook. But we are offering them a separate website, which will have all the details about their murti. They are free to upload as much information about the idol as they wish, with photos and videos. All they need to do is guide people to their website," he explains.
Using the site, people can manage their Ganpati photos, videos, details such as idol height, type (eco-friendly or other), the decoration details, visarjan area, daily videos of aartis, organiser or member details, etc. "Besides, we offer a live darshan of the top Ganpatis in the city – imagine taking a darshan of Lalbaugcha Raja without standing in queue for a day – and a free registration and listing for mandals," Pratik says. A bonus point for mandals to register is that for every such registration, the site will plant one tree in the city.
Additionally, the site will offer a look into celebrities' homes during the Ganpati period. "People are always eager to see how celebrities are celebrating the festival, how their idol looks, what the decoration is like. All of these details and photographs will be available on the site," Pratik says.
The duo has hired a marketing team to cull out details about mandals and celebrity Ganpatis in Mumbai and the State, and which are being constantly added to the site. "Currently, we are working as a team of four on this project. We are anticipating a good response and we hope many mandals and others make use of our site," Pratik says.
Write to Pratik and Khushal at info@liveganesh.com for details.
(Pictures courtesy Web Sizzlers)