Tech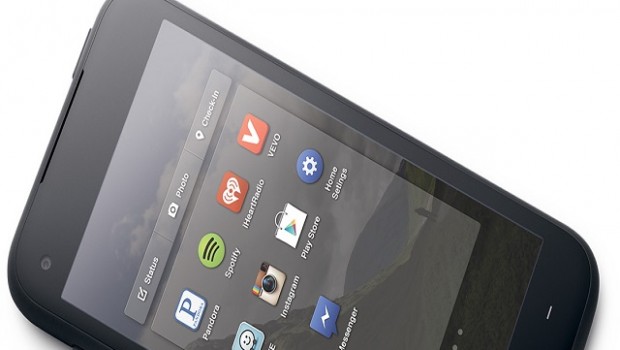 Published on April 5th, 2013
0
Facebook announces 'Home' for Android smartphones
Announces the advent of the launcher, which will allow users to check their Facebook right from their phone's home screen.
by Manik Kakra
Yesterday, Facebook held an event at its HQ, during which Mark Zuckerberg announced new paths for Facebook's mobile users.
First of all, Facebook has launched 'Home'. What is it? Basically, it is a launcher for your Android smartphone. But there are plenty of launchers available from the Play Store, so what's so different about this one, you ask? Well, we haven't yet got our hands on the launcher, as it's going to arrive on April 12, but what is clear from the event is that, the launcher will allow users to check Facebook right from their phone's home screen.
This means you don't have to go into any particular app to browse through your Facebook feed. You will also get notifications, messages, photo updates, etc. right on your home screen.
Chat Head is another feature of Facebook's new launcher for Android; with chat heads you will get to see instant message on top of whatever app you've currently opened on your phone. Home is where you will have all the apps from the launcher, and it will be a unified hub for Facebook on your Android smartphone. So, this Cover Feed tries to make a deeper Facebook integration in your smartphone.
Next, Facebook and HTC announced HTC First It's a new Android smartphone, which comes pre-loaded with Facebook Home. There are no official statements about the hardware specifications or Android version that power the phone.
The HTC first sports a 4.3-inch 720p screen, and is powered by Qualcomm's 1.4 GHz dual-core Snapdragone 400 processor, along with 1 GB of RAM. The phone comes in black, white, light blue, and RWhat's know and will go on sale on April 12.  It costs $99.99 (approx Rs 5,485.50, on the US's AT&T network). Zuckerberg also announced that Facebook has signed with, apart from HTC and AT&T, Sony, and Samsung. This new launcher will be supported for HTC One X, One X+, One Samsung Galaxy SIII, Note II at the launch.
There is no news about the global launch of any device that comes preloaded with Home.
We can't say how good or bad the launcher or its implementation is, but one bad thing is that it will soon have ads. Yes. Ads right on your home screen. Let's see how the launcher cops up in day-to-day use.