Read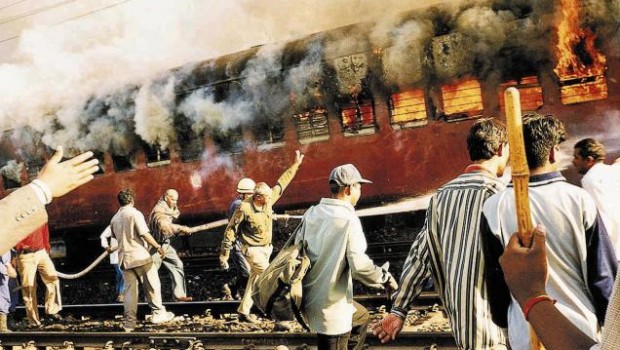 Published on December 16th, 2012
0
Who will set these wrongs right?
RB Sreekumar, Godhra whistleblower, writes to the PM asking for probe into IAS and IPS officers' actions during the carnage.
by Humra Quraishi
Come January, the names for the Padma Awards would be announced. I'm not too sure how the eventual winners are selected, but one underlying factor seems to be that high-flying, glamorous people always find a place on the lists.
What about the men and women who have tried to flow against the tide? Why don't such individuals ever find a mention? Why don't we honour men who have had the guts to take on the political mafia, and done it persistently, such as the first whistleblower cop of Gujarat, former DGP RB Sreekumar, who tried exposing his own chief minister Narendra Modi .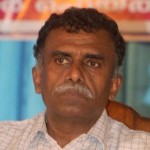 The 1971 batch IPS officer wrote an expose on December 6, in which he jotted down 50 misdeeds of the Modi Government. When I met him years ago, he'd categorically stated that if one sees skull caps or long flowing beards and burqas in a Modi-sponsored meet, then one mustn't automatically assume that the wearers of these garments are Muslims. "RSS cadres are donning all this, putting up the façade of the typical 'Muslim look', to fool the masses that Muslims are tilting towards Modi and his men," he'd said.
This is a very recent letter that Sreekumar has sent to Prime Minister Dr Manmohan Singh:
'Sub:- Request for study by LBS National Academy of Administration and SVP National Police Academy on the deviant acts of IAS and IPS officers during 2002 Gujarat riots.
Respected Sir,
Kindly find enclosed a copy of my representation to H E The Governor of Gujarat State, praying for initiation of punitive departmental action against State Govt. officials, who acted as collaborators to the planners and perpetrators of anti-minority carnage in 2002.
1. The riots enacted in nearly 1/3rd of geography of Gujarat, had left about 1,500 citizens killed, thousands injured, besides total destruction of many symbols of Islamic culture of medieval times.
2. IAS and IPS officers administering areas of high intensity violence had allegedly became patrons, promoters and facilitators to the planners, organisers, ground level mobilisers and foot soldiers of mass crimes against the Muslim citizens. These functionaries had, during riots, unabashedly and covertly dismantled the legal, administrative and regulatory architecture designed by the Criminal Procedure Code, Police Acts, Gujarat Police Manual and the Standard Operating Procedure (SOP), streamlined through numerous Govt. Orders. Many officers have indulged in competitive sycophancy to carry out the illegal hidden agenda of the ruling party for achieving Hindu communal consolidation to get electoral dividends.
The State Govt. had rewarded most of them with out-of-turn promotions, post retirement assignments etc.
3. The culpable role of the enablers to brigands, who indulged in extensive manslaughter, taken by officials, has thrown up serious questions about the efficiency, quality and impact of training imparted to them by the LBS National Academy of Administration and SVP National Police Academy. Most of IPS and IAS officers are exposed to several skill acquisition programmes in affluent foreign countries also.
4. So far, no in-depth study, analysis and examination of the causative factors responsible for a series of deviant acts by IAS and IPS officers of Gujarat State, during riots and subsequently, have been done with the objective of recasting of their training agenda for re-motivating officers to be in tune with their oath to the letter, spirit and ethos of the Constitution of India, as envisaged in the Preamble and Article 51(A) of the Constitution. Currently many officers brazenly do pursue the unholy goal of self centered careerism at the cost of the Rule of Law.
5. In this context, I humbly request you to task LBS National Academy of Administration and SVP National Police Academy for urgently conducting an in-house exercise of comprehensive study about failure of a section of bureaucracy and police in Gujarat since the riots in 2002. The Apex Court had opined that, in 2002, the officers acted like "Modern Neros", (Zahira Sheikh v/s The State of Gujarat) which had not only actualised widespread violence but also resulted in subversion of the Criminal Justice System (CJS) to deny and delay justice delivery to riot victim survivors.'
(Picture courtesy thehindu.com)