Read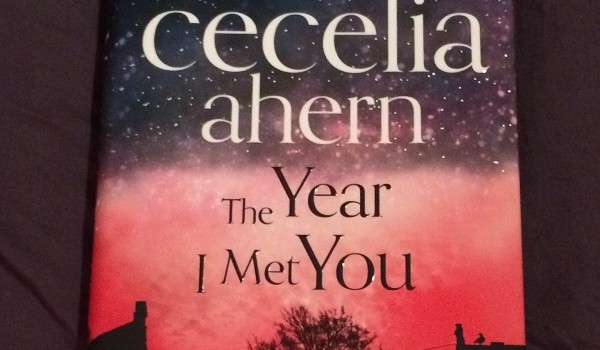 Published on April 29th, 2015
0
Review: The Year I Met You
Set in Ireland, this Cecilia Ahern novel gently, slowly reels you in with its philosophy on love, life and friendship.
by Ritika Bhandari Parekh
I read this book around Valentine's Day this year, and it was worth the time I invested in it. Cecilia Ahern's latest book, The Year I Met You, is quite unlike her previous novels. This one, set in her home country of Ireland, keeps us guessing on the love quotient in the story.
The plot revolves around Jasmine and Matt, who are neighbours, but have no idea that the other exists. Both are workaholics, and their paths intersect due to some pretty interesting circumstances. Soon and steadily, the author introduces us to the world as Jasmine sees it. A high-flying job involving the selling of start-up businesses, an older sister with Down Syndrome, a father who remarries and a 'gardening leave' clause in her contract are the reason for her turmoil and happiness.
Matt, on the other hand, is a famous and controversial radio jockey. His drunken rants introduce us to his family. But it is his unlikely relationship with Jasmine that is the cause of more than a seasonal change in his life.
Ahern sketches the character of Jasmine in minute detail by taking us through the constant talk in her mind. With no job (she gets 'fired' subtly), Jasmine tries her hand at gardening. Though futile at first, she tries and eventually succeeds with some neighbourly help and guidance from YouTube videos. As the months go by and the new seasons come, Jasmine's life picks up. While most of us would love to take a break and do some soul searching, Jasmine is handed an opportunity on a platter.
Her insecurities, manic moments, suspicious behaviour, peeking from windows…all of these habits make the reader eager to know more about her story. Her bond with Heather, the older sister, verges on motherly affection and a guilt-ridden sibling love. The writing charms the reader and prompts him to look beneath the exterior and scrape off the superficial to reveal the truth about Jasmine's philosophy in life.
If the book was a movie, it would have two parts and the second part would be more interesting; this is where the novel actually reels you in. One has to reach that part patiently, where the intrigue sets in and the story flows naturally from that point on. Like a caterpillar, the story progresses and as the seasons change, its metamorphosis into a butterfly is revealed.
With secondary characters to support Jasmine, the book is a lengthy read. But if it is for the love of reading you have picked up the book, Ahern doesn't disappoint. With sprinkles of love in the story and friendship amongst the most unlikely candidates, The Year I Met You is worth a dekko.
Order the book from here.
(Picture courtesy thebookwormery.wordpress.com)