Read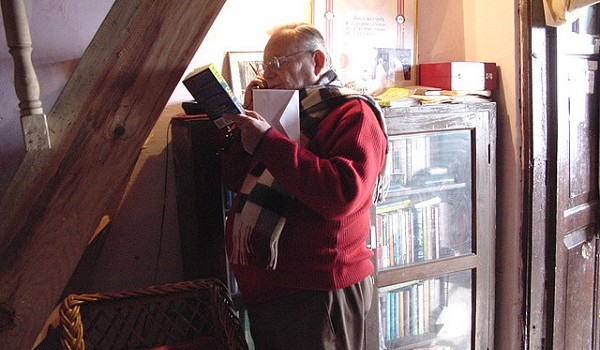 Published on May 11th, 2015
0
Review: 'A Gathering of Friends', by Ruskin Bond
Ruskin Bond's latest collection of short stories is culled from his earlier works of fiction and makes for pleasant reading.
by The Editors | editor@themetrognome.in
Ruskin Bond exerts a rare fascination for the Indian reader. His British roots, his stories set in the soil of India, his simple plots and the elegance with which he pens his prose, all contribute to the enduring fan following he has in the country. There is hardly any bibliophile in India who does not like Ruskin Bond's works, and many of his stories continue to ignite the imagination even today.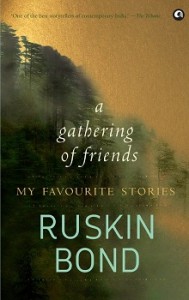 His latest collection of short stories, A Gathering of Friends – My Favourite Stories is put together by the writer himself, and are his favourite works. This is a special collection, including such wonderful writings as 'The Blue Umbrella', 'Panther's Moon', 'Rusty plays Holi', 'Susanna's Seven Husbands' and 'The Eyes Have it'. There are 21 short stories in all.
This book is special not just because its stories are written by a gifted pen, but because they remind us of our childhood and all its sweet joys and sorrows. The stories hark back to a simpler time without the Internet, mobile phones and even colour television, and to today's readers, they may be somewhat unsettling in their simplicity. For instance, a reader born in the digital age will simply shake his head at the author not keeping in touch with Sushila ('Love is a sad song') despite a fateful meeting several years later, or the repeated marrying (and supposed murdering) of seven husbands without being caught ('Susanna's Seven Husbands). Nor will he be satisfied with such short works as 'The Tunnel' and 'The Cherry Tree', which might seem like they lack sensationalist drama.
Nevertheless, the stories shine a light on life in India under the British Raj, or the first years of independence when some British people preferred to stay back in India and die on its soil. Probably because the stories were written at a time when life was relatively uncomplicated do they seem so pure and heartfelt in today's times.
We recommend this collection for lazy summer afternoons.
Rating: 3.5/5
 (Author picture courtesy blog.ixigo.com)