Read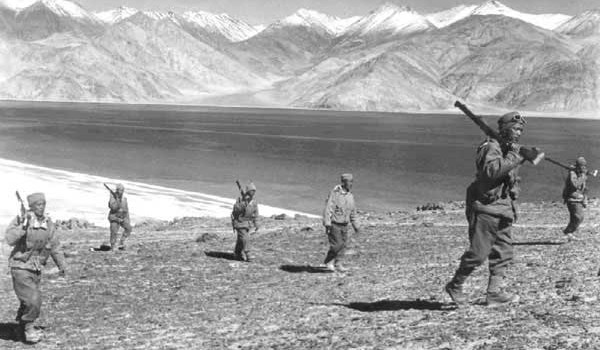 Published on November 21st, 2012
0
Bombay wanted to fight China in 1962
…as did all of Maharashtra. Secret report made by then Governor to President S Radhakrishnan reveals anti-China angst and jingoism.
by The Editors | editor@themetrognome.in
The Governor of Maharashtra has just brought a bit of history to you. Recently, a report filed by the Governor of the State in 1962, Justice HK Chainani, and submitted to the then President Dr S Radhakrishnan immediately after the Chinese aggression on the country's northern borders, which resulted in the Indo-China war of 1962, was made available to the public archives of the Raj Bhavan. The report gives an insight into the unrest and nationalism brewing in Bombay and Maharashtra at the time.
As per the report, which is dated November 1, 1962, the citizens of the city and the State were fully committed to fight the Chinese in whichever way possible – whether through joining the Army, giving up a day's wages, holding demonstrations, refusing to strike work, donating blood, signing up to knit jackets for jawans or contributing to realise the target of Rs 10 crore for the National Defence Fund.
The report writes glowingly of Maharashtra so willing to go to war against China, that thousands of people waited in queues to enlist at the Apollo Bunder Army Recruitment Centre; when the Centre was opened, the oncoming rush broke a few wooden gates and the police had to be summoned to restrain the crowd.
Apart from a strong anti-Communist feeling in Mumbai and the State, the rush to donate blood for soldiers fighting at the borders was also high, as was the desire to donate wages  and abstain from leaves at work. The report says, "Donations to the National Defence Fund are pouring in. Large number of people, including Government servants, have donated their blood for being used for the jawans fighting on the front. Various Labour Unions have resolved to abstain from strikes during the period of emergency. Some of them have directed their members to contribute one day's wages to the National Defence Fund. All the parties, except a section of the Communists, are now united in a common determination to defend the country and its freedom."
Further, the report adds, "At a meeting of representatives of all political parties excluding Communists, and prominent industrialists and citizens convened by the Chief Minister on October 27, it was decided to form Citizens' Committees at the State and city levels and in every ward in Greater Bombay. These Committees will collect funds, keep up public morale and also see that no anti social elements take advantage of the existing emergency. They will also coordinate the activities of the various other organisations."
Read the entire report below.
(Featured image courtesy www.indiadefencereview.com)