Read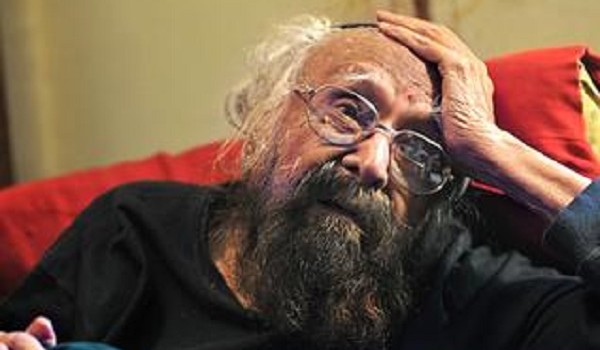 Published on November 1st, 2013
0
'I wish I'd written more against Right-wing fascists…'
Writer and former journalist Khushwant Singh talks about his newest book and the one regret of his long writing life.
by Humra Quraishi
Khushwant Singh has always been a writer for all seasons. His acerbic wit and sometimes, hilariously accurate descriptions of the country's people, its politics and overall persona have been both the subject of several important pieces of writings and books, and touchpoints for debate on the current state of affairs in India.
Singh is now close to 99 years old, but he is nowhere done. He recently released his latest book, The Good, The Bad And The Ridiculous (Rupa Publications), a collection of 35 of India's most interesting personalities.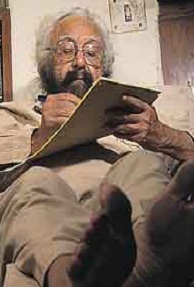 The book starts with this introduction: "I have never been a very tactful person. I have never been discreet either. I am a voyeur and a gossip. I am also very opinionated. These are good qualities to have if your aim is to be a writer who is read. I have met a good number of this subcontinent's most famous (or infamous) and interesting people. I have also suffered famous bores, and sometimes been rewarded with behaviour so ridiculous that it becomes compelling…"
In these 35 profiles, as in all his writings, there is a mix of the absolutely serious with stuff that would make you laugh out loud. He still remembers the blackheads on the tip of Amrita Sher Gil's nose, and he still remembers Begum Para from Dilip Kumar's erstwhile clan (and other 'loud' remembrances of her), and he can still recount all those  moves that made model-dancer Protima Bedi one of the movers and shakers of the day.
He writes on dacoit-turned-politician Phoolan Devi, and how her life wasn't just a blur of knives and guns but he presents actual back stories that help the reader understand how Phoolan became a dacoit. In all the profiles, I noticed that the journalist in him has got to the very root of each of the characters he has written about. It is this journalistic training that prompts him to examine why Balwant Gargi committed adultery so blatantly.
Why is this book important? Khushwant is perhaps the only surviving journalist-writer of this subcontinent who has seen history in the making over almost 100 years now. He was born in Undivided Punjab in 1915 in the village Hadali, which is now in Pakistan. He has witnessed the Partition and the subsequent aftermath. He has seen the major turning points in the country's past and recent history.
His long association, both personal and professional, with the country's history comes out through his detailed chronicles of the long list of personalities he has chronicled. When I ask him about the book, his replies are as blunt as always. "I regret one thing. I wish I'd written much more against the fundoos…the Right-wing fascists who are hell bent on causing divisions [in society]. These fundoos are a serious threat. I could have written much more against their fascist and divisive policies. In recent times, I have been writing against Narendra Modi, LK Advani because of the communal poisoning they have unleashed in the country."
He elaborates on Advani thus: "I shun people who are at the forefront of communalism, and this includes the likes of LK Advani. He has done grievous harm to our efforts to create a truly secular India. I have no regret over his discomfiture and eventual fadeout from national politics – it will be as comic a tragedy as any we have witnessed in recent times."
(Pictures courtesy www.thehindu.com, www.siliconindia.com)