Listen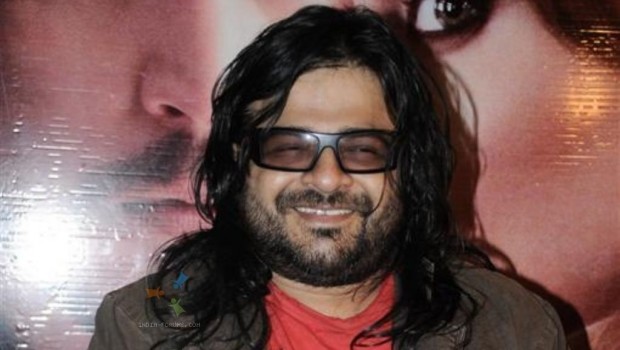 Published on December 20th, 2012
0
Turn up the (copied) music
Music directors are coming full circle – after copying global tunes for years, they're now copying from old Hindi films!
by M | M@themetrognome.in
'Copy cat, copy cat, tell your mother to make you fat.' This line didn't make any sense to me till I began to listen to songs from Hindi films. This line is just like the songs in our films these days – they don't make any sense, but we've heard them before.
A song from Dabangg 2, 'Pandeyjee Seeti Bajaye' has the refrain from 'Chalat Musafir' from the Raj Kapoor starrer Teesri Kasam used all through the song. The original track was composed by Shankar-Jaikishen, but Sajid-Wajid, who say they created the music for Dabangg 2 in just two hours (a claim that's easy to believe once you've heard the songs), argue that the tune in their song is a folk tune, and hence their song is not a copy.
Another recent release, Khiladi 786 has gone global in its copying – 'Hookah Bar' is copied from Chris Brown's 'Turn up the music', whereas 'Balma's beats are lifted from 'I'm sexy and I know It'. Himeshbhai, I sincerely hope you get pulled up by your nose for this.
We were finally out of the remixes era, when a dearth of original music forced composers to pick a popular track from yesteryear films and add some upbeat, dhinchak notes to create a song. We now have a new issue at hand – forget remixes, we are now facing a weird homecoming of sorts, with music directors simply copying tunes from earlier Bollywood films.
It is highly unfair that only Pritamda gets singled out as the biggest copycat of the industry. Sure, most of his tracks are good copy-and-paste jobs; his last, most evident copied track was 'Subha hone na de' from DesiBoyz, where the opening strains were lifted straight from Pitbull and Ne-Yo's 'Give me everything tonight'. But Pritam is not the only one.
The art of copying has been refined to suit individual needs. For example, some don't believe in copying subtly. A renowned music director works like this: he likes an international track, he chops and dices the tunes, adds a few jhankar beats for Indian sensibilities and serves it straight up. But the way he sells his tunes is interesting: he sets up a bazaar kind of atmosphere in his office, where the buyers (who are two teams comprising producers and directors) sit in different rooms and the music director lets them sample his offerings one at a time – the idea is, one man's trash is another man's treasure. So if team A doesn't like the tune, he takes it to the next room to team B. And this goes on till both the teams have something in their shopping cart.
Copying music is not limited only to music directors. A singer, famous for his folksy voice, is known to invite gypsies from North India, who are masters of folk music, to stay with him (sometimes for weeks). He practices singing with them, and has been known to confess that he hates living with them, because they are not used to closed spaces and make a mess out of his home. However, he picks up the nuances of folk singing from them, and doesn't give them any credit.
This same singer occasionally composes music as well, and the folk tunes imparted to him come in handy there. The singer sits on a big, fat bank balance. The gypsies, naturally, get nothing.
Some musicians go even further and buy tunes from struggling composers at dirt cheap rates. They re-package these tunes under their brand and sell them to film producers at phenomenal costs. The slightly smarter ones have created academies, and are currently playing Dronacharya to several willing Eklavyas – they claim that they nurture budding artists, but they freely use their work in their films. No wonder then, that nobody actually knows who the real composer is.
There are very few musicians, and I can only think of one at the moment, who compose original music today – Mithoon, who composed the soulful 'Maula mere' from Anwar. The industry recognises him as a very spiritual and gifted person, but unfortunately for him, he is often slotted as "Arre, who ek hi type ka music banata hai, masala nahin hai usmein".
Thus, after importing masala from the West, and sometimes South-east Asia, we are now borrowing it from the North of our own country.
Sharp as a tack and sitting on more hot scoops than she knows what to do with, M is a media professional with an eye on entertainment.  
(Picture courtesy india-forums.com)