Listen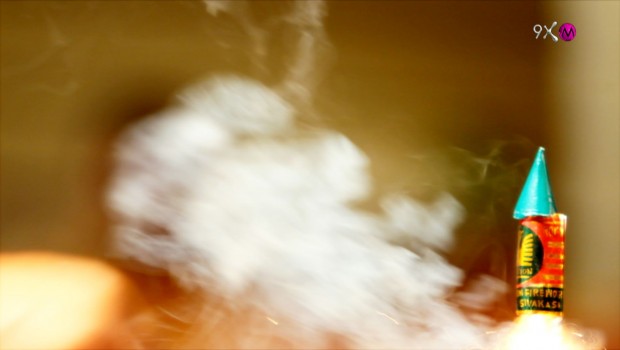 Published on November 13th, 2012
0
A cracker of a song
We wish you a Happy Diwali and present to you 9XM's firecracker jugalbandi song – and how it was created.
by Prashant Shankarnarayan | prashant@themetrognome.in
Artists have used their voices, daily items and even trash to create music, but have you ever heard of creating music by bursting firecrackers? This Diwali, 9XM came out with an innovative classical jugalbandi – one between Konnakol and firecrackers. The music channel's in-house team came up with the concept of juxtaposing bursting fireworks with vocal percussions in the Carnatic style, called 'Konnakol'. The music video's plot revolves around a strict TamBrahm music teacher forcefully teaching his disinterested students on Diwali, even as people burst firecrackers outside their homes.
Jugalbandi, also referred to as 'Sawaal-Jawaab' in Indian classical music, is when two or more musicians challenge each other to a musical duel by singing or playing instruments. While embarking on this project, the team did face three major challenges – to find clean sound samples of fire crackers, to interpret the sounds musically, and lastly shoot it within city limits.
To tackle the first challenge, the team decided to record real firecrackers for the project as clear sound samples  of crackers were not available easily. So, armed with a stash of rassi bombs, lavangis, Red Forts, laars, anars, sparklers, whistling rockets, etc. the team headed for an isolated bungalow in Khandala where they burst crackers till their palms turned silver. Every cracker was recorded in mono, stereo and with a lapel as well as a boom mike.
Then came the next challenge, of musically interpreting these crackers and creating a music piece out of it. A responsibility that was handled with utter ease by a Mumbai-based percussion band named 'Dipesh Verma's Indian Beaters'. The artists created rhythmic patters with the firecracker sounds in sync with their Konnakol, and later added percussion instruments to the track. Says Dipesh Verma, whose band composed the track, "Initially when we got the brief from 9XM, we were a bit skeptical. But when we started mixing the firecracker sounds to create music, we realised that we were onto something utterly fresh, wild and fantastic."
As for the music video, the programming team converted the Saraswati Vidyalaya in Chembur into a housing colony. There were many safety concerns raised as the plot involved children and firecrackers, and was being shot in a residential area. But timely police permissions, crowd control and apt handling of the fireworks saved the day. The team considers itself plain lucky to pack up the shoot without any complaints from nearby residents.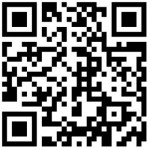 Says Sunder Venketraman, Content Head, 9XM, "Other than interpreting noisy crackers musically for the first time, the music video also highlights the idea of going back to our roots and celebrating festivals with our near and dear ones, something that seems like a lost trait in our times."  The music video went on air on November 7 and is already being shared as a viral on the Internet.
Prashant Shankarnarayan was a part of the creative team at 9XM that conceptualised and created this music video.