Film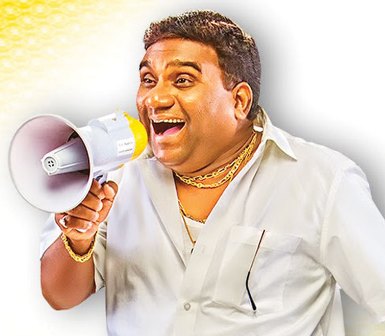 Published on September 15th, 2015
0
Vaajlaach Paahije – Game Ki Shinema
A story that tries to highlight the sleazy side of the film world, the film fails spectacularly at every level.
by Ravi Shet
Rating: 2 out of 5
As stories go, this one had the potential to be both a laugh fest and a thought-provoking critique on the ills of the movie world. However, this film does neither and is merely an excruciating watch for the audience.
Vaajlaach Paahije – Game Ki Shinema (directed by R Viraj) starts with struggling director Makarand Thokare aka Yash (Rajesh Bhosale) auditioning actors for an upcoming film. Sitting in on the auditions is Raj (Chinmay Udgirkar), a struggling actor himself. Yash and Raj are desperately looking for a producer who can finance their film. During their hunt for a producer, they meet moneybags producer Bhau Damdar (Bhalchandra Kadam), who is in the business only to get intimate with pretty girls.
Bhau agrees to finance the duo's film on the condition that they get a beautiful heroine for it. He also hands over an advance payment to the duo so that the heroine can be brought in quickly.
Raj goes out to look for 'suitable' faces and finalises Supriya (Girija Joshi) – but Supriya has an ulterior motive up her sleeve. Pretending that she needs the role because she is poor, she also accepts that Raj is infatuated with her. Meanwhile, Yash is at his wits' end because Bhau rejects each script he brings, before saying that he wants the film to be made on a truly terrible script, 'Nal Damayanti – The Intimate Love Story'.
Bhau is excited about meeting the girl for the film, but there is a shock in store when Yash and Supriya turn out to be siblings. By this time, Yash has decided to make a film on the sly without their producer knowing about it, and also to save his sister from Bhau's clutches.
R Viraj has tried hard to bring Dada Kondke's style of cinema back with this film, however he fails miserably at the attempt. Bhalchandra Kadam delivers a good performance as a filthy producer. Apart from some funny moments, the film falls flat in every possible way. Also, the innuendo in the dialogues is forced and completely unfunny.
(Picture courtesy starblockbuster.com)