Film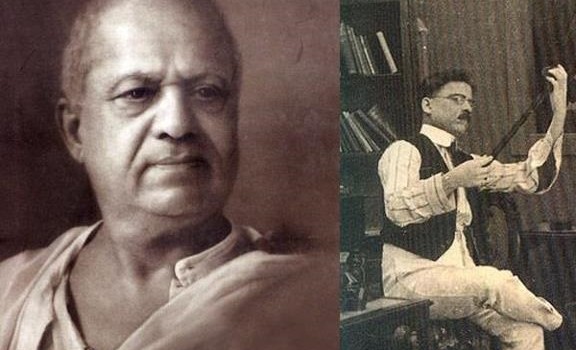 Published on May 3rd, 2013
0
'Tracing Phalke' to celebrate 100 years of cinema
NFDC releases coffee table book on life of Dadasaheb Phalke; the book contains rare details of the cine genius' life.
by The Editors | editor@themetrognome.in
What better way to celebrate 100 glorious years of Indian cinema than to celebrate the life of the father of Indian cinema? Carrying this idea forward is Tracing Phalke, a book that chronicles the life of Dadasaheb Phalke.
"Celebrating the completion of an action-packed cinematic century of Indian cinema and the genius of Dadasaheb, NFDC (National Film Development Corporation) is pleased to announce the release of the limited edition of Tracing Phalke – researched, written and compiled by Kamal Swaroop, a film, television and radio director and screenwriter, more popularly known for his masterwork Om-Dar-B-Dar (1988)," a release from NFDC said.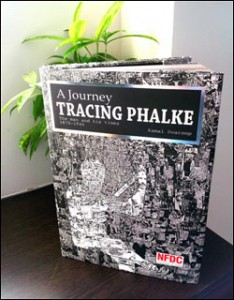 The book is a "text-based visual treat that lends a magnified view into Dadasaheb's life, the iconic coffee table book is an eponymous compilation tracing the life span of the Father of Indian Cinema, with rare details right through his schooling, places he visited, people he met and experiences that lent value to his innate genius and imagination that eventually lead to the birth of Indian Cinema."
Speaking on the occasion of the release of the book, Swaroop, said, "I am happy that Tracing Phalke will be re-released this year just around the date of Indian Cinema completing a glorious century. And considering that NFDC is a harbinger in fostering and promoting Indian Cinema, associating with them couldn't have been more apt for this initiative."
"Tracing Phalke is a very insightful compilation of Dadasaheb Phalke's life by Kamal Swaroop and we are delighted to present this visual treat for film aficionados and the fraternity in this centenary year of Indian Cinema," said Vikramjit Roy, General Manager- National Film Development Corporation.
(Pictures courtesy facebook.com, NFDC)