Film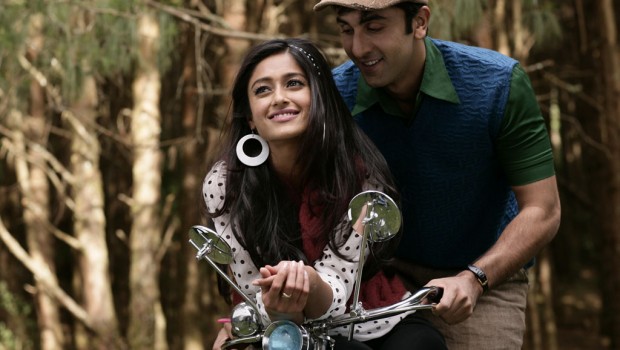 Published on November 21st, 2012
0
The Bollywood Book Club
Bollywood has been a good adapter – so many of our films come from classics by foreign or Indian authors.
by M | M@themetrognome.in
Life of Pi releases later this week, and it looks good. This got me thinking, how many books-to-films success stories does Bollywood have?  There are a few exceptions like Anurag Basu, who take a roundabout turn to inspiration – some portions of Barfi! were copied from the English film The Notebook, that was based on a novel of the same name by Nicholas Sparks.
Bollywood has largely been an early adapter. The first full-length feature film, Raja Harishchandra (1913) was adapted from the folklore and legends of the Ramayana and Mahabharata.  Many have since then followed suit – Dil Diya Dard Liya (starring Dilip Kumar and Waheeda Rehman) was inspired by Emily Brönte's classic Wuthering Heights. Dev Anand's Tere Mere Sapne was based on The Citadel, a novel by AJ Cronin. Angoor, starring Sanjeev Kumar and Deven Verma, was based on Shakespeare's The Comedy Of Errors.
And while there have been several instances where filmmakers have failed to give credit to the author or even announce that their film is based on a book, most recent filmmakers have honestly included the name of the author in the opening or closing credits of their films. They even do some PR around the film's release. Sanjay Leela Bhansali did this for Saawariya (based on Fyodor Dostoevsky′s White Nights) and Vishal Bharadwaj for Maqbool, Omkara, and The Blue Umbrella; the former two are based on Shakespeare's Macbeth and Othello respectively, and the latter is a short story by Ruskin Bond.
Many times, you will also feel that the book has been wasted on the film; cases in point are Aisha, a bad adaptation of Emma or The Namesake, a film by Mira Nair and a book by Jhumpa Lahiri. But these have been few and far between.
Here's our list of the best adaptations of books in Bollywood:
Guide: The RK Narayan classic was adapted with little difference, save for the end theatrics, for the silver screen. Dev Anand and Waheeda Raheman were brilliant in the film.
Black Friday: Undoubtedly Anurag Kashyap's best work till date. S Hussain Zaidi's book captures the essential details of the 1993 Bombay bomb blasts, and the actors in the film relive the characters from the book. The soundtrack by Indian Ocean is a hit!
Devdas:  Sarat Chandra Chatterjee's masterpiece has been adapted to Hindi cinema four times over two centuries. The one to watch is Bimal Roy's starring Dilip Kumar and Suchitra Sen.
Maqbool: Vishal Bhardwaj's adaptation of Macbeth is very, very close to the original. The phenomenal cast of Pankaj Kapoor, Naseeruddin Shah, Om Puri and Tabu were all critically acclaimed for their performance.
Shatrang Ke Khiladi:  Adapted from Munshi Premchand′s story of the same name; the list would not be complete without Satyajit Ray's work of art. This film was a nominee for the Golden Bear for Best Film at the 28th Berlin International Film Festival.
Note to readers: Chetan Bhagat was deliberately not included in this list. Don't make me say why.
M is a media professional with an eye on entertainment.
(Picture courtesy www.santabanta.com)