Film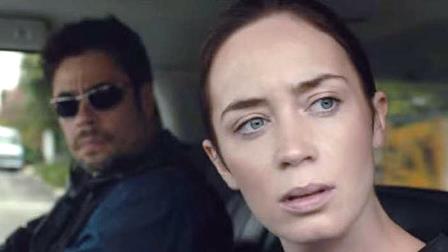 Published on October 10th, 2015
0
Review: Sicario
A fast-paced thriller that explores morality and humanity in interactions with criminals, this one's a one-time watch for action fans.
by Ravi Shet
Rating: 3.5 out of 5
Sicario is directed by Denis Villeneuve, and it is a story that deals with the drug trade and how US agencies sometimes bend the rules to dismantle this business and the people associated with them.
The film features FBI Special Weapons and Tactics Teams agent Kate Macer (Emily Blunt), agent Reggie Wayne (Daniel Kaluuya) and their team on their way to raid a house in Chandler, Arizona. To their shock, the FBI team discovers an array of dead bodies embedded in the walls of house, while two FBI officers are killed by an explosion in the backyard.
Dave Jennings (Victor Garber), Kate's boss, Matt Graver (Josh Brolin), Department of Defense advisor and others include Kate and her elite team of agents in a plan to look for the person responsible for the incident, which includes cartel boss Manuel Diaz (Bernardo Saracino). Kate and Matt leave for their mission via plane to El Paso, where Alejandro Gillick (Benico Del Toro) joins them. Kate soon discovers many disturbing facts – the plan is going to Juarez, Mexico instead of El Paso, Texas to extract a prisoner named Guillermo, Manuel's henchman. Then, Matt's methods are highly questionable when extracting the criminals, with no concern for civilian safety and civil laws.
Soon, Guillermo is badly tortured by Matt and Alejandro to know the whereabouts of Manuel. Matt and Alejandro succeed in getting the exact location of the tunnel that the cartel uses to get drugs into the US through the help of Mexican migrants. Kate and Reggie feel that Matt keeps them in the dark about many details and do not answer their doubts convincingly. This back intrigue sets the stage for many twists in the story.
The pace of the film is well maintained. Roger Deakins's camerawork is superlative, especially in the scenes shot through underground tunnels on different types of night-vision equipments. Emily portrays Kate with the right balance of strength and empathy, while Josh Brolin and Benico Del Toro support the film with solid performances. This one's a must-watch for thriller and action fans.
(Picture courtesy www.sbs.com.au)