Film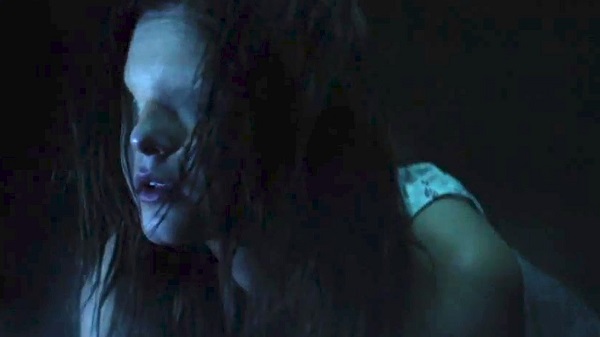 Published on June 29th, 2015
0
Review: Insidious Chapter 3
Far from being scary, this film falls flat in several places and does not hold the audience's attention for long.
by Ravi Shet
Rating: 2 out of 5
Making his directorial debut with this horror film, Leigh Whannell brings Insidious Chapter 3, a prequel set a few years before the haunting of the Lambert family. The film begins with a young girl, Quinn Brenner (Stefanie Scott) approaching a psychic Elise Rainier (Lin Shaye) for a chance to talk to her late mother Lillith (Ele Keats).
Quinn thinks that her mother has been trying to reach out to her through the world of spirits and Elise can help her through the reading. Elise refuses, however, but she agrees later. But she is not able to complete the reading, since she hears a demonic presence that threatens to kill her. She advises Quinn not to reach out to her mother on her own. Regardless of the warnings, Quinn still attempts to reach her mother which opens doors that are meant to be closed.
She starts hearing noises in the night and the next day, she notices a dark figure waving to her offstage before going onstage for an audition at the theatre academy in New York. While crossing the street, Quinn again sees the same dark figure waving to her and she stops to look, but a speeding car hits her. The accident temporarily leaves her bedridden and she is looked after by her father Sean (Dermot Mulroney); however these problems are nothing in comparison to the ones she faces when she is tortured by demons trying to get at her soul every night.
This film provides no chills and thrills and is not likely to stay with you once it's over. There were just two scenes of note – onen where the demon grabs Quinn and attempts to pull her over the ledge, and the other, where the spirit of Black Bride nearly kills Elise. Curiously, there is not back story for the demon in the film, though it is a burnt victim with a breathing mask. The end of the film signals the hint of another installment coming audiences' way; however this installment of the Insidious series falls flat when compared with its previous two fellows.
(Picture courtesy trrdatfiltz.890m.com)