Film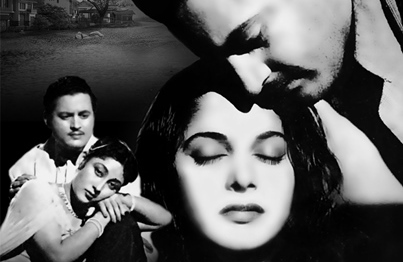 Published on October 29th, 2015
0
Restored 'Pyaasa' will be screened at Jio MAMI this year
Mumbai-based company Ultra has restored the yesteryear classic and will present the new print in Mumbai film festival next month.
by The Editors | editor@themetrognome.in
Pyaasa, a 1957 cult classic, will be screened in the restored section at the 17th Jio MAMI Mumbai Film Festival in Mumbai on November 1 and 3. The film will be screened at PVR ECX, Andheri and PVR, Phoenix Lower Parel respectively.
The 'Restored classics section' in Jio MAMI this year will screen six more films. This particular section has evoked a lot of interest amongst the festival goers and common public in general.
Produced and directed by Guru Dutt, this classic features an ensemble star cast comprising Guru Dutt, Waheeda Rehman, Mala Sinha, Johnny Walker, Rehman, Mehmood, Tun Tun etc. The movie boasts of one of the best musical scores put together by SD Burman, Sahir Ludhianvi, Mohammed Rafi, Geeta Dutt and Hemant Kumar, featuring such evergreen songs as 'Jaane Woh Kaise Log', 'Yeh Duniya Agar Mil' and 'Jaane Kya Tune Kahi'.
The film was restored by Ultra which will also re-release the film theatrically worldwide after MAMI.
How Pyaasa was restored
The most challenging part in restoring Pyaasa was sourcing the authentic materials to complete the preservation. After much effort, Ultra found the original camera negatives of the film at an archive in India; however a lot of the parts of the negatives were either damaged or lost.
They decided to use as many parts as possible from the original camera negatives and a few parts were used from 35 mm prints. A new digital transfer was created in 2K resolution on the ARRISCAN film scanner. This in-house technology helped in applying a multidisciplinary, data-centric approach to the entire film's restoration process.
Once the complete film was digitally transferred, came the most challenging part of restoration. Thousands of instances of dirt, lines, scratches, splices, warps, jitters and green patches were manually removed frame by frame under careful supervision by experienced artists.
The in-house talented professionals used a specialised film content mending and defect removal mechanism in their repair process. They carefully selected the best way to restore this priceless classic to its original quality.
The original monaural soundtrack was remastered at 24-bit from the 35mm optical soundtrack. Clicks, thumps, hisses and hums were manually removed frame by frame.
Says Anupama Chopra, Festival Director, Jio MAMI, "We at MAMI are indeed delighted to screen Pyaasa. There are some masterpieces of the bygone era that a lot of people have not seen, either due to their poor condition or inaccessibility. These films when restored the right way can give it a completely new life and also can help not only to be screened but also as a strong reference material."