Film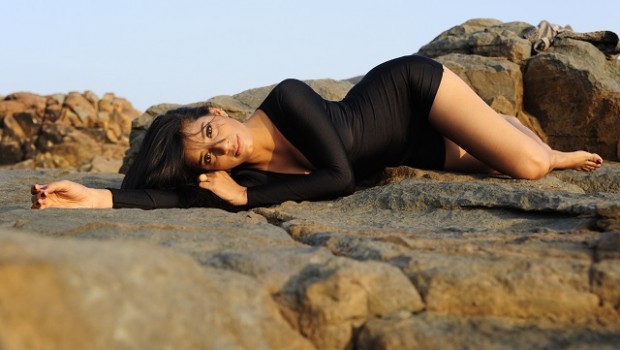 Published on April 16th, 2013
0
'Our Dhak Dhak was a tribute to Madhuri'
Model, anchor Gaelyn Mendonca talks about her very first Hindi film, and why she wishes she was a part of 'Barfi!'.
She's been a TV anchor and has even hosted 'Pepsi Change The Game 2011' as part of the Cricket World Cup coverage, apart from walking the ramp for every major designer at Lakme Fashion Week. And like most models and TV personalities, Gaelyn Mendonca recently made the switch to Hindi films – Gaelyn's first film was the just-released Nautanki Saala, starring Ayushmann Khurrana and Kunal Roy Kapur.
In an interview with The Metrognome, Gaelyn talks about shooting for her first Hindi film, dancing to Madhuri Dixit's legendary 'Dhak Dhak' song and shooting with 'her buddy' Ayushmann. Excerpts from the interview:
How did you get the opportunity to work on Nautanki Saala?
Gaelyn: The casting director of the film gave me a call and I gave a screen test for the film. Within two hours I was finalised for the role and I started with the workshops the very next day.
Please tell us about your role in the film.
Gaelyn: I play this girl named Chitra who is Ayushmann's girfriend in the film. She is headstrong and practical. She loves him a lot but has a few issues with the way he deals with certain situations.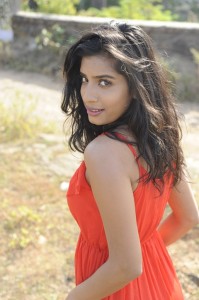 How did you prepare for this character?
Gaelyn: Loads of preparation went into this movie. Ayushmann, Kunal, Pooja and I went through an intensive 20-odd day workshop where we rehearsed our stuff and got fully familiarised with the script.
What was it like shooting for 'Dhak dhak'? How long did this shoot take?
Gaelyn: Shooting 'Dhak Dhak' was one of the high points of my career. We shot the whole song in just one day! We tried to recreate the classic with a modern and funky twist to it.
Did you or the other girls feel any pressure about shooting for 'Dhak Dhak', considering that the original starred a legendary dancer like Madhuri Dixit?
Gaelyn: We never looked at it as a comparison to the classic, hence there was no pressure. It's a tribute to Madhuri Dixit and I completely enjoyed myself, as dancing is my passion and I think we did justice to the brief that was given to us.
Do you feel that your stint on TV helped you in any way for this film?
Gaelyn: I certainly didn't have any inhibitions or cold feet while shooting as I am used to being in front of the camera. So yes, in a way, my stint on TV helped.
A few TV actors/anchors have recently made a successful switch to films. Why do you think it is that most TV actors/anchors/VJs don't do so well in films?
Gaelyn: I feel that at the end of it all, your performance in the film matters. If you are a good actor, you will go a long way in films, and Ayushmann is certainly a good example of that. He has proved that even though he has been an anchor for TV shows, he can act equally well, too.
Several new faces are being launched in practically every new film. How can one ensure that one remains in public memory long after the film is out of the theatres?
Gaelyn: The audience will remember only and only a great performance. And that is the only way to remain in people's minds.
What was most memorable about shooting for Nautanki Saala?
Gaelyn: I loved that I was shooting with my buddy Ayushmann. All the scenes that I shot with him were fun and memorable. Also, the whole film making process was very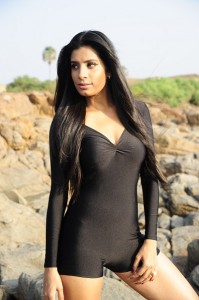 overwhelming for me.
Of your co-stars, who did you enjoy shooting with?
Gaelyn: All of us as a team were brilliant together, but I had a great time hanging out with Kunal Roy Kapur.
Tell us a bit about your life off the cameras. What do you do to relax?
Gaelyn: I love to talk, so my friends become the unfortunate victims of my talking hobby in my free time, haha! I'm a homebody, and I like to unwind by watching TV or movies and eating. I love food!
Is there a film you wish you had been a part of?
Gaelyn: Barfi!, for sure. I loved every scene in that film.
Do you foresee a long career in films? Which aspect of Indian cinema are you most attracted to?
Gaelyn: Hopefully! I have my fingers crossed. What I love the most about our cinema is the song and dance.
What is one thing nobody knows about you?
Gaelyn: That I'm a trained ballroom dancer.
Is there something about the entertainment industry that you dislike?
Gaelyn: As of now, nothing really. I'm pretty happy with the industry.
(Pictures by Nimish Jain)