Film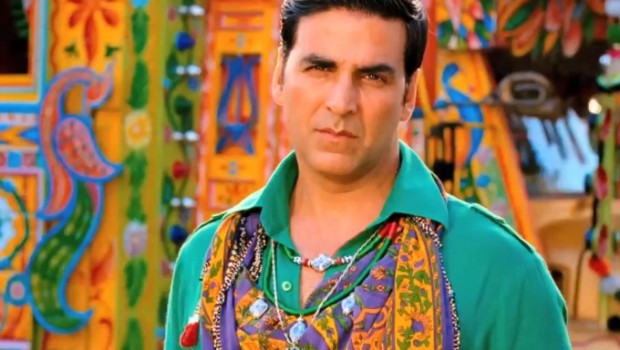 Published on January 18th, 2013
0
May the best of the worst win
The Bollywood Razzies are here. In a year when Bollywood produced piles of rubbish, it's tough to pick a winner.
by M | M@themetrognome.in
Have you heard of the The Ghanta and the Golden Kela? Before you call the moral police, let me clarify. These are the names of awards especially created for Bollywood. The Ghanta and Golden Kela Awards are the Indian counterparts of the Razzies (for Hollywood). Both the awards are independent and not related to each other. It doesn't matter who gives them away or if the winners have the b**ls to collect them; what matters is that these awards symbolise the awakening of the janata and that Bollywood can no longer bullsh*t the audience without being b**chslapped in return.
The Ghanta Awards are in their third year and the Golden Kelas are a little older at five. Both are very popular on social media and they encourage users to vote online. 2012 was one of the most creatively-challenged years for Bollywood, hence there is plenty to trash this time. But before I cast my precious vote to elect the best of the worst, let's review the various categories and nominees in each award.
Worst Actor 2012
Akshay Kumar is a clear winner with four straight flops: Housefull 2, Rowdy Rathore, Joker and Khiladi 786. Ajay Devgn comes a close second with Son of Sardaar and Bol Bachchan in both the Awards. Surprisingly, Salman Khan only features in The Ghanta Awards list for Ek Tha Tiger and Dabangg 2. Kat got your tongue, Golden Kela?
Worst Actress 2012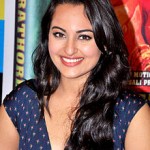 Sonakshi Sinha for Rowdy Rathore, Joker, Son of Sardaar and Dabangg 2; basically everything she did. Katrina Kaif, Deepika, Bipasha, Priyanka Chopra are the rest of the nominations. Everyone, except for Kareena Kapoor, has made it to the lists this year.
Worst Film 2012
Oh, this one is tough. There are just five options for the Ghantas and six for Golden Kelas in the worst films category, but they could very well expand their list to include more from the pile of garbage Bollywood produced last year. I like Golden Kela's list better. They've got the crapfest full on with Housefull 2, Son of Sardaar, Khiladi 786, Dabangg 2, Jab Tak Hai Jaan and Joker. All these films were headache-inducting tortures that took away 80 minutes of the audience's lives. The Ghantas have Student of the Year on its list, but I think the audience deserves a special award for having sat through this film and lived to tell the tale.
Worst Director 2012
Let's give Shirish Kunder a lifetime pass for the Worst Director Award in both these awards, along with free home delivery. The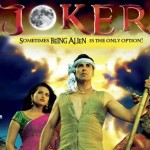 Golden Kela has Arbaaz Khan vying for this spot for Dabangg 2. Maybe it's time Arbaazbhai renounces the world and goes back to his planet. Whenever he does go, he should also take Vikram Bhatt (Raaz 3, Dangerous Ishq) along.
Worst Song 2012
Wikipedia should catalogue this into a series. Even this year, as always, Bollywood will make a generous contribution to this. A special volume should be dedicated to our nasal champion Himeshbhai. All the songs of Khiladi 786 have the magical quality of inducing violent behaviour, enough to start a prison riot. *chops own ears off*
Worst Sequel 2012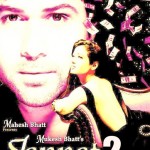 Jannat, Raaz, Jism, Housefull and Dabaang should jointly accept the award and officially STOP MAKING ANY MORE SEQUELS! The end has no end. The Dabaang prequel will haunt us soon. *shudder*
Both the awards have other unusual and interesting categories, such as:
Golden Kela Awards:
– Most Atrocious Lyric Awards. My pick is 'Po Po Po' from Son of Sardaar.
– Why Are You Still Trying Award – For people like Jackie Bhagnani. "Jackie, who?" you ask. Sigh, never mind.
– Baawra Ho Gaya Hai Kya Award – And the winner is, the Indian audience for spending money on a ride to hell and back with this slushpile.
and the Ghanta Awards:
– Worst Rip-Off/Remake – Barfi!
– Worst Couple – Abhishek Bachchan with anyone, even a log of wood.
– WTF Was That – That one time where you almost threw your shoes at the screen, then remembered you were wearing Osho chappals, so you just closed your eyes instead.
– That's Anything But Sexy – Tough one again, but nothing can beat the awful dance steps in the 'Cheeni' song from Department. Unfortunately, it doesn't feature on the list.
But are these awards really an eye-opener for for our filmmakers? Will they stop and think about the trash they are serving the audience? I don't think so. Maybe we need some kind of penalty, where the audience is entitled to a refund for a bad film. This will surely make them behave themselves in future.
Voting for both the awards is now open. You can log on to http://theghantas.com/vote/login.php and  http://goldenkela.com/voting/vote.php
Sharp as a tack and sitting on more hot scoops than she knows what to do with, M is a media professional with an eye on entertainment.
(Pictures courtesy galleryoneindia.in, wikimedia.org, hindi.way2movies.com)