Film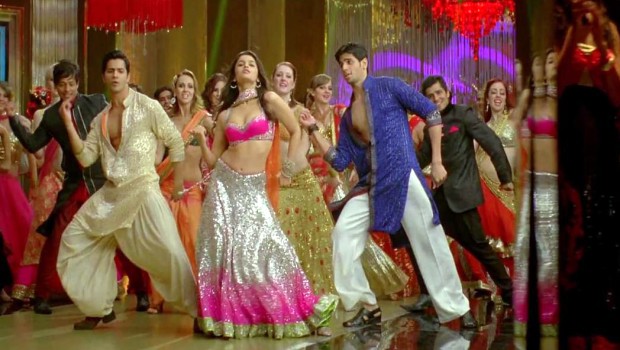 Published on October 17th, 2012
2
Has-beens and their brats
Bollywood continues to open its floodgates to a new generation of star kids. But are they really worth a watch?
by M | M@themetrognome.in
I feel sad. Sad to know that we have finally seen the last of those days when actors were discovered in the dingily-lit rehearsal halls of a drama school. Where genuine emotions of pain and hunger on the actors' faces were a reflection of their several days and years of hardship and struggle.
I feel particularly sad, then exhausted, when I watch the offspring of yesteryear stars prancing around in frocks purchased in their (the offsprings') infancy, draped as fashionable eye candy on the arms of metrosexual men. Yes, I am talking about the cast of Student of The Year, so bite me. This film doesn't make sense to me at all. Its songs don't make sense to me. Its cast is a big puzzle. The girl, Alia Bhatt, has just one expression on her face – a persistent cringe – and the guys, Siddharth Malhotra and Varun Dhawan, only seem to be dancing around her. Methinks, it take a little more than that to be the student of the year, even at a dance school, and it will take much, much more to please the audience. Better luck next time, Karan.
Coming back to a bigger worry, where are the real men and women? Look at the casting of Student of the Year. Alia is Mahesh Bhatt and Soni Razdan's daughter, Varun is David Dhawan's son, his brother is Rohit Dhawan (of Desi Boyz fame) and Siddharth Malhotra is reportedly related to Karan's close friend Manish Malhotra. The rumour mills have been buzzing with stories of Karan and Siddharth's 'close friendship', where they have been spotted at various pools and restaurants at five- star hotels across the city, even hinting at the-couch-that-must-not-be-named. Sure, the cast boasts a high pedigree, but where's the talent, folks? From what we've seen so far, their biggest talent is that they resemble their parents.
Not so long ago, there was Always Kabhi Kabhi; this was a film made to please the Morani brothers by casting Zoya Morani in the film. It was produced by Red Chillies Entertainment, and Cineyug was a silent partner in the company. A marketing brouhaha was created around the film, and SRK himself shot a music video to promote it. Needless to say, the film bombed at the box office and Zoya Morani was sent packing home.
Backtrack a little more and meet that other star kid disaster, Jackky Bhagnani. His dad, Vashu, will force him down upon us once again in a movie called Ajab Gazabb Love, slated to release next week. I had to pay for therapy after watching just the promos. Jackky's performance in his debut film Kal Kissne Dekha, for which he won an IIFA award (Star Debutant) was as good as the title of his next release – FALTU.
Not long ago, a rich father was even willing to pay huge sums of money to get a theatrical release for a film directed by his son. Still, the distribution house that usually pays to procure the rights of a film, refused this lucrative offer for fear of losing face, and also because good sense sometimes does prevail in Bollywood.
There are many other star kids, who (to put it bluntly) came and went, without leaving any impression on the audience. Not that they were worse than the ones that get a bigger release – like Jackky and gang,  but this game is all about the parents. The chances of star kids getting a decent break are directly proportionate to their parents' social equation in the industry. Even the filmmakers know that looking for talent in these kids is futile.
In the near future, I can see the Dharmas and the YRFs of the world setting up a school for these kids, where the dumb are separated from the dumber. The weekly PTA meeting over cocktails will have a one-point agenda – which parents do we like the most, and whose kid should be cast in the next flop?
The film industry has always inspired many to pursue their passion for acting and in return, the stars  narrate this great story of their struggles to the world, thus inspiring others, and so, the circle of life in cinema continues. But it seems that this circle is moving towards recycling has-beens through their children; children, who are not even passionate about this fascinating art, but still enter the profession with good baggage and some meagre acting skills.
I really wonder what these kids will say if they ever reach the pinnacle of stardom (chances of which are as high as a cow winning India's Got Talent), but it sure will go something like this: "Oh, I was watching reruns of Jersey Shore, when Karan uncle called me to say that he spoke to Daddy and told him I would be acting in his next film. I was like, OK, since I am doing nothing right now and I am not good at anything else either…so I gave it a shot."
Guess it's a long wait for the next Amitabh Bachchan and Ranjikanth of this generation.
Till then, I'm going to blindfold myself and listen to soothing music, hoping that this Friday passes me by quickly.
(Student of The Year releases Friday, October 19, 2012. Picture courtesy: www.apnatimepass.com)