Event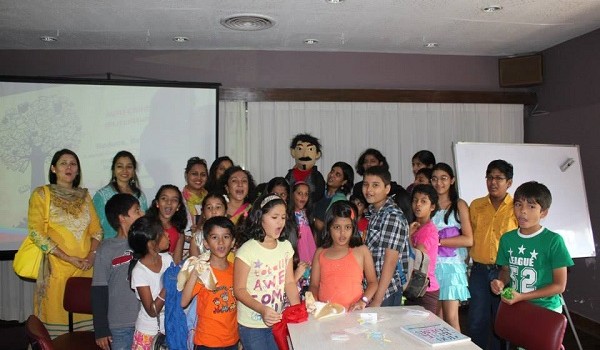 Published on January 24th, 2014
0
Stories with children
Chhatrapati Shivaji Maharaj Vastu Sangrahalay is hosting a day-long storytelling carnival tomorrow for children aged between 2 and 12 years.
"Stories are like spiders, with all the long legs, and stories are like spider webs, which man gets himself all tangled up in but which look so pretty when you see them under a leaf in the morning dew, and in the elegant way that they connect to one another, each to each." – Neil Gaiman
A dilemma that most parents of children today face is instilling a sense of wonder and curiosity in children. Why? Because today's children learn to use tablets and smart phones even before they learn to read or write! With information available at one's fingertips, it's that much harder to inculcate and encourage a keen imagination and creativity.
If you are a parent and are reading this and agree, then you now have a reason to rejoice. Tomorrow, the Chhatrapati Shivaji Maharaj Vastu Sangrahalay (CSMVS, formerly known as the Prince of Wales Museum) is organising a day-long story carnival for children.
The Museum's Kahani Karnival is specifically aimed at children in the age group of 2 to 12 years. With storytelling sessions, workshops and museum walk-throughs, the event should be an exciting one!
The event starts at 10:15 am and registration is compulsory. Email kahanikarnival@gmail.com or call +91 87670 94063 to register.
(Compiled by Medha Kulkarni. Picture courtesy Kahani Karnival)